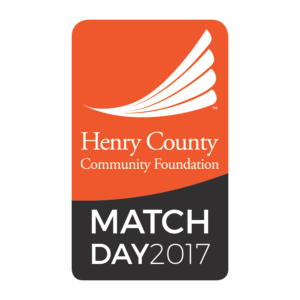 The Henry County Community Foundation (HCCF) and the ten nonprofit organizations thank you for your Match Day donation.  Your gift will be proportionally matched from a pool of $100,000 made possible from the HCCF's Unrestricted Fund for Community Grants.
We invite you to join us for the Match Day Grant Celebration located at the New Castle Armory, 1537 Grand Avenue.  The celebration will be held on Friday, August 18, 2017 with the festivities beginning at 3:30 pm.  Bring your friends and family to support and celebrate the ten nonprofits as they are awarded their Match Day checks!
Thank you for Making a Difference, Henry County!