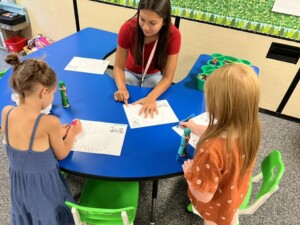 Public Education has seen a fair share of ups and downs in Indiana. Schools are always working on innovative ideas and looking for ways to engage the community in their efforts.
Nan Polk took one of these new ideas with her as she presented at a BNI (Business Networking International) meeting earlier this year. That's when Christy Ragle learned about the new preschool program at New Castle schools, Tiny Trojans. In an effort to help families be able to afford this new venture, the Tiny Trojans Pre-K Pass Through Fund was created at the Community Foundation.
Christy knew right away that this was something she and her husband, Will, would like to support. "With Will having taught for 29 years, education is something we value. These kids are our future workforce. It's so important for them to have a strong foundation," explained Christy.
Making the decision to give to the fund was one step in the process. When Christy went online to make their one-time gift to the cause, she saw the option to become a monthly donor. "I thought about being able to continually support a student and help their family be a part of this program, and I knew I wanted to set something up to give to the fun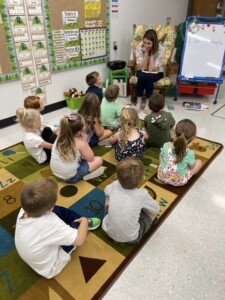 d monthly. It's great that I can do it one time and then know it will keep going on without having to think about doing it. "
The ease of checking the box to become a monthly donor for a good program is wonderful. But, for Christy, the greatest highlight of becoming a monthly donor is knowing that she is a part of something bigger. She shared, "Now, whenever I see something about the Tiny Trojans program, it feels really good to know that I'm helping and making a difference for a family in our community."
What cause do you care about? You can set up an automatic, monthly donation to continually give back to that cause!
Learn more about becoming a Monthly Sower with our Seeds of Hope giving program on our website.