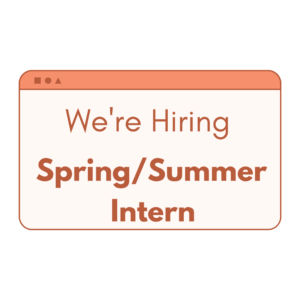 HENRY COUNTY COMMUNITY FOUNDATION
JOB DESCRIPTION FOR SUMMER INTERN 2023
REPORTS TO:  Communication and Donor Engagement Manager
PAYROLL STATUS: Hourly
JOB SUMMARY: The intern will be primarily responsible for creating marketing materials for donor stewardship, acquisition, and summer and fall events. In addition the intern will be helping with graphics and scheduling for social media. The intern will assist with planning and implementing a campaign for year-end giving. The intern will also be assigned duties and responsibilities as needed to meet the Foundation's objectives.
QUALIFICATIONS DESIRED FOR THIS POSITION:
PROFESSIONAL/TECHNICAL ABILITIES:
Applicant must be enrolled as a full-time student in an associate's, bachelor's or graduate degree program, with preference to marketing, communications, or graphic design.
Knowledge and skills in computer technology and system/software applications and basic office management systems.
Effective oral and written communication.
Effective organizational and time management skills.
PERSONAL CHARACTERISTICS:
Exhibits a commitment to serve the community
Demonstrates courtesy, friendliness, and consideration
Thinks independently and creatively
Cooperates with various audiences
Remains flexible and successful within changing environment and demands
Exercises good judgment and decision-making capabilities
Shows evidence of dependability and effective work habits
III. DUTIES AND RESPONSIBILITIES:
Assist with the creation of marketing materials for print and digital.
Schedule meetings with nonprofit organizations and donors for photo ops and video.
Assist the staff with administrative duties including online grant and scholarship records.
Other related duties as assigned
HOURS AND COMPENSATION: 20 hours/week, with flexibility during standard office hours of 8 am to 5 pm. Pay: 15.00 per hour.
P.O. Box 6006
700 S Memorial Drive
New Castle, IN 47362