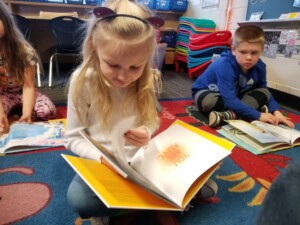 When Penny Knotts Miller passed away after a hard-fought battle with cancer, her family longed for a meaningful way to keep her memory alive.
Penny spent several years working as a kindergarten and first grade teacher. One of her greatest joys in life was reading to the children in her classes. She loved it so much that she spent her own dollars to make sure her classroom had plenty of books to choose from.
It's that joy that inspired her family to create a designated fund at HCCF that would help other classrooms be able to thrive as Penny's had, through reading.
Penny's sister, Diane Hamm, was a part of the process to start the Penny Knotts Miller Memorial fund. This fund provides books for kindergarten and first-grade teachers in New Castle schools. Diane shared, "Over the years, we have had several teachers in our family, and we know that they often spend money out of their own pockets to help students. I think it's great that we can use this fund to help local teachers with some of their classroom needs."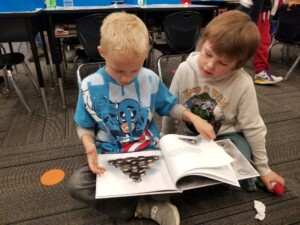 Once established, the family created a rotating system to allow each school in the New Castle district to be a recipient of this gift.
Diane expressed her gratitude, "We wanted to do something for the community in Penny's memory. We're so happy to be able to support these classrooms. It's really nice to hear how thankful they are for these books."
Through the gift of giving back, Diane and her family have found a way to carry on the legacy of her sister and make a difference in their community.
"It's such a wonderful way to help memorialize someone you love. It will last for so many years to come!"