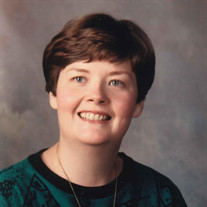 Anita Marie Hill, age 71, of New Castle passed away Sunday, July 8th, 2018 at Glen Oaks Health Campus following a long battle with Parkinson's disease. She was born February 12th, 1947 in New Castle, Indiana to the late Dr. Kenneth G. and Betty (Dorward) Hill.
Anita graduated New Castle Chrysler High School in 1965. She was a graduate of Indiana University East in 1981 where she studied nursing and became a Registered Nurse. It was then, that she began her career as a school nurse for the New Castle Community School System. She absolutely loved being a school nurse and was passionate about working with her students. She worked as long as the early onset of her disease permitted, then retired early due to her disability.
She is survived by 3 nieces: Heather Hill, Andrea Hill, and Laura Hill Woods, and one nephew: Scott Hill; 5 great nieces: Skylee O'Neal, Paige Hill Hewitt, Lindsey Hill, Jasmine Woods, Asia Woods; 2 great nephews: Kaleb Carter, and Austin Hill; 1 brother: John Raymond Hill.
Her parents and her brother, James Dorward, preceded her in death.
Services will be at 2:00 p.m. on Wednesday, July 11th, at Hinsey-Brown Funeral Service in New Castle with Fr. Whitney Smith officiating. Visitation will be held from 12:30- 2:00 p.m., prior to the service. Burial will follow in South Mound Cemetery.
The family would like to express a sincere thank you to the staff at Glen Oaks Health Campus and Dr. Miller for the excellent care they provided Anita over the many years she lived there.
Memorial Contributions may be sent to the Henry County Community Foundation, PO Box 6006 New Castle, IN 47362. You may express condolences or share a memory of Anita atwww.hinsey-brown.com.