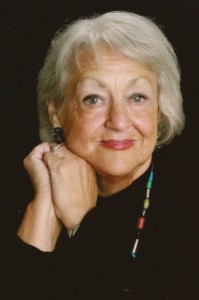 Brenda Smith Pfenninger Catron, 73, of Westfield, passed away on March 16, 2017 following a brief illness. A daughter of O.B. Smith and Virginia Evelyn Amonett Smith, she was born in Byrdstown, Tennessee on January 15, 1944.
Brenda was in the New Castle High School class of 1962 and attended Ball State University, where she earned straight A's during her time there. She worked at Modernfold Inc. and was a group home manager for Comprehensive Mental Health Services (CMHS) until she moved to Tennessee and opened her own small business. She also enjoyed working in Tennessee at Star Point Resort on Dale Hollow Lake for her cousin who owned it. Brenda retired and moved back to Indiana in 2004 to be closer to her family and friends.
A loving daughter, sister, aunt, mother and grandmother, Brenda is survived by her children, Scott Pfenninger of New Castle; David (Suzanne) Pfenninger of Carmel; Christa Pfenninger Isaacs of Noblesville and Brian Pfenninger of Livingston, Tennessee; her mother, Virginia Evelyn Smith of New Castle; and her siblings, Don (Suzy) Smith of Wilkinson and Beverly (Duane) Matthews of New Castle.
Her grandchildren are Kelsey Pfenninger of New Castle, Kerry Pfenninger (James) West of Glens Fork, Kentucky, Karli Pfenninger, Muncie; Ali Pfenninger of Norwalk, Connecticut, Austin Pfenninger, Miami, Florida; Zachary Isaacs and Mitchell Isaacs of Noblesville and Dylan Pfenninger of Jackson, Tennessee. Great grandchildren are Eleanor Nowaczyk of New Castle and Aralyn and JC West of Glens Fork, Kentucky. She also is survived by many special nieces, nephews and good friends. She was preceded in death by her father, O.B. Smith and her brother, Bill Smith.
Brenda was the leader of fashion and style in her family, embracing both design and color in her own appearance and surroundings. She loved music, dancing, art, travel, beauty and adventure and influenced those around her. Brenda valued family gatherings, time spent with children and grandchildren, meeting with her girlfriends monthly and attending frequent girlfriend retreats. Brenda was also an avid IU fan and loved Elvis Presley.
A member of the Bloomington Christian Church in Byrdstown, Tenn., Brenda wanted to be buried in her mother's, Amonett Family Cemetery.
Visitation will be held in New Castle on Sunday, March 19 at the New Castle Church of Christ, 423 S. 11th Street from 2 to 5 pm, where Pastor Dennis Kinser will officiate a "Celebration of Life" at 5 pm. Funeral services will be conducted at the Bloomington Christian Church in Byrdstown, Tennessee on Tuesday, March 21 at 3 pm, following visitation from 1 to 3. Pastor Kinser will officiate the funeral and burial will follow in the Amonett Family Cemetery.  Macer-Hall Funeral Home oversees arrangements. You may leave a condolence or share a memory of Brenda at www.macerhall.com
Donations in her memory may be offered to the preservation of Roughshod Hollow, 115 Sewell Creek Road, Byrdstown, TN  38549 or to the Henry County Community Foundation, P.O. Box 6006, New Castle, IN 47362, in the O.B. Smith and Bill Smith Memorial American Music Award.
Click here to donate to the O.B. Smith and Bill Smith Memorial American Music Award