Celebrating Strengths in Salvation Army's Literacy Program
Alex wants to be a race car driver one day. The road to his goals is paved with unique twists and turns. Alex has dyslexia.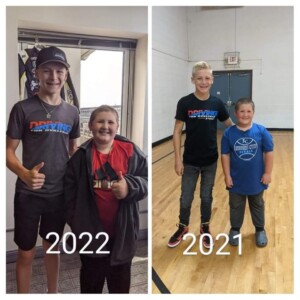 But Alex isn't alone in his journey. He's been growing and making connections to great role models through the Set Apart program at the Salvation Army.
He was able to meet Elliot Cox, an accomplished race-car driver who established the foundation, Driving for Dyslexia. Elliot won his first race at the New Castle Motorsports Park at the age of five. He learned to thrive through his experience with dyslexia and works to educate and inspire other kids.
Set Apart director, Heather Groce, feels passionately about making a difference in the lives of our youth, "The whole point of our program is not only to help kids with the struggle of dyslexia but to celebrate their strengths. With approximately 75% of prison inmates reported to be illiterate and 89% of suicide notes containing dyslexic text, I want to keep kids from prison and the grave."
When Heather's daughter was diagnosed with dyslexia, she left her nursing career to focus on her daughter's needs. Through the experience of working at home on things like decoding and encoding words, Heather completed further training through the Orten-Gellingham approach and brought what she learned to the Salvation Army to start a program for Henry County kids.
The theme of this group is "Set Apart." Heather explains, "We based it on a Bible verse and believing that God doesn't make mistakes. Because we're set apart, we're special. We're kind. And we always give our best effort."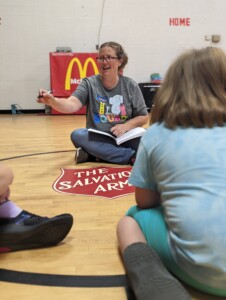 Now, Alex can keep taking steps toward becoming a race car driver with more ease and self-assurance. Thanks to this program, he has built a strong foundation in reading and learning that can only lead to great accomplishments as he reaches his goals.
Through Heather's work and the assistance of volunteers, Alex and other students in Henry County are building the foundation they need to flourish at reading and head down a road to success.
These skills are boosting confidence, strength, and enjoyment of learning for students around the county. Beyond that, the program is instilling a mindset of giving back to the community. Families involved in the program also sign up to volunteer with the Salvation Army for two hours each semester, opening them up to the impacts being made in other areas of the organization.
Your gift is a vital part of the extraordinary work being done. Because when you make a gift to the Foundation, you're choosing to be a partner in helping where the needs are greatest, and the benefits to the community and its citizens are most substantial.
Though kids often face difficulties as they learn to navigate the world around them with barriers like dyslexia, there is hope. Programs like Set Apart are teaching kids skills to help them reach their goals. And grants from the Foundation are working to build and strengthen these programs thanks to donors who care about seeing their community thrive.
     Henry County needs donors like you to partner with the Foundation and be a part of providing opportunities. Doesn't it feel good to know that your special year-end gift will make a difference in the lives of people in your community?
Give the gift of hope today! 
P.S. Did you know you can sign up to be a monthly donor and maximize your impact throughout the year? Check out our website to learn more – www.henrycountycf.org
Any donation made before December 31, 2022, will receive a 2021 Tax Receipt. Please reach out to us with any questions.