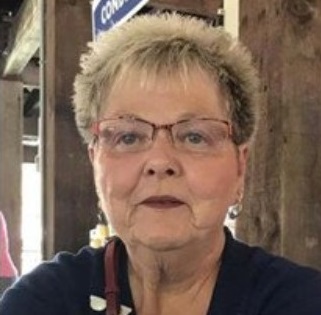 Clydia Mix, 71, of New Castle passed away Tuesday, June 25, 2019 at IU University Hospital. She was born in Rushville to the late Clyde and Martha Jean (Gordon) Sadler.
She enjoyed family dinners and going out with the class of 65 girls. Clydia loved her dog Murphy and especially enjoyed spending time with her grandchildren and family.
She is survived by her sons, Richard (Robin) Neal, Jack (Jamie) Mix; grandchildren, Jagger Mix, Jensen Mix, Ashlee Neal and Brylee Neal; brother, Chip Sadler; brother-in-law, Doyle Mix; sister-in-law, Denise Dean, special great nieces, Kimberly, Chaylynn, and Gracie; special great nephews, Josiah and Isaiah; very special friends Rex and Jane Brenneman.
In addition to her parents, Clydia was preceded in death by her husband, Steven Mix.
Services will be held at 10:00 A.M. Saturday, June 29, 2019 at Hinsey-Brown Funeral Service in New Castle. Burial will follow in South Mound Cemetery, West Lawn Addition. Visitation will be from 4:00 to 8:00 P.M. Friday, June 28 at the funeral home. In lieu of flowers, memorial contributions may be made to the Henry County Community Foundation, Babe Ruth Baseball Fund, P.O. Box 6006, New Castle IN 47362. You may express condolences or share a memory of Clydia at www.hinsey-brown.com.