Congratulations to Debi Ware on her retirement!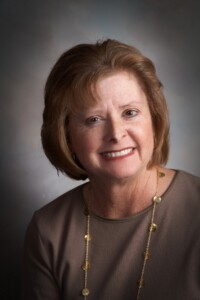 Debi serves as a board member, grants committee chair, and treasurer for the Community Foundation. She is also a founding member of the Women's Circle of Friends. She is incredibly active in the community through her volunteerism in the Henry Community Health Board, Secret Families of Henry County, the Salvation Army, United Fund Day of Caring, the Charles A. Beard School Corporation board and building committee, Southwest Ambulance advisory board, Healthy Communities, Chamber of Commerce, and countless hours spent helping others.
"The reward is seeing when we grant funds to organizations and what they do with the funds, the success they have with the program, and what impact it makes on them and the community they serve. It's great to see what HCCF does for Henry County; we are so blessed to be able to reach out and help in so many ways."
Debi has spent the last 43 years in her career at STAR financial bank, her most recent role being the Branch Manager and Assistant Vice President of the New Castle Branch.
Debi is a lifelong resident of Henry County. She's been married to Dan for 44 years, mother to Danielle (Carl) Smith, and Grammie to Dawson, Cooper, and Carly.
She plans to continue being active in the community and serving as a volunteer.
HCCF is exceedingly grateful for all that Debi has accomplished for the Foundation and all that she continues to do to make a difference in our community!