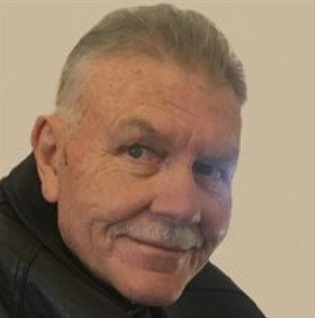 Danny Ray Massengale, 73, of New Castle passed away Thursday, March 21, 2019 at his home. He was born August 12, 1945 in Monticello, KY to the late Jess and Opal (Sumpter) Massengale.
He retired from Chrysler Corp. in 1997 after 30 years of service. Danny is a veteran of the U.S. Army and served in Vietnam as an Intel Analyst. He was a member of the New Castle American Legion and VFW. Danny loved playing music, fishing, watching sports and attending his grandchildren's sports events. He loved doing yard work and gardening, especially growing tomatoes.
He is survived by his wife of 44 years, Sandy (Hinman) Massengale whom he married September 14, 1974; daughter, Amy (Nathan) White of Fishers; son, Scott Phillips of New Haven, IN; three grandchildren, Caleb Pierce, Carolina Pierce and Coy Massengale; three sisters, Jean (Dee) Bridgeman of New Castle, Doris Crawford of New Castle and Betty "Sue" (James) Peavie of Somerset, KY; several nieces, nephews, cousins and many close friends.
In addition to his parents, he is preceded in death by a son, Chris Massengale; two brothers, Charles and Jack Massengale and a sister, Mary Thornton.
Services will be at 1:00 p.m. Monday, March 25, 2019 at Hinsey-Brown Funeral Service with Pastor Randy Perry officiating. Burial will follow at South Mound Cemetery West Lawn Addition. Military rites will be conducted by a contingent of the U.S. Army, the American Legion and VFW. Visitation will be from 11 a.m. – 1 p.m. prior to the service. Memorial contributions may be sent to the American Legion, 419 New York Ave., New Castle, IN 47362 or the Henry County Community Foundation Cancer Society, P.O. Box 6006. New Castle, IN 47362. You may express condolences or share a memory of Danny at www.hinsey-brown.com.