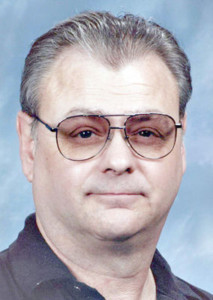 David Nelson States, 70, 343 Parkview Dr., New Castle, Indiana, died Sunday, March 26, 2017 at home.
He was born on June 11, 1946 in Wabash, Indiana, to Charles Bradley States and Phyllis Maxine (Weitzel) States.
Surviving is his brother Jeffrey W. (Karen) States, Oro Valley, Arizona.
David is proceeded in death by his parents and a sister, Virginia Sue Frye in 1979.
He graduated from Walter P. Chrysler High School, New Castle in 1964 and attended Indiana University where he was a member and performer with the Singing Hoosiers in 1965.
In high school, he participated in theatre arts appearing in several performances including Oklahoma and as Harold Hill in The Music Man.
David was an accomplished musician and entertainer playing keyboard, piano and organ in a jazz band that performed all over the region for several years.
He was a piano tuner part-time.
He worked several years in the retail and service sector as a furniture, appliance, television and electronics salesman, installer and service technician.
David owned and operated an electronics repair business in downtown New Castle.
He was a proud military veteran having served in the U.S. Army from 1965-1969 as a member of the Army Security Agency and he served overseas in Korea for two years.
David was a member of the First Presbyterian Church, New Castle where he had sung in the choir from time to time and occasionally played the organ.
The funeral service will be held at 11:00 a.m. Saturday, April 1, 2017, at the First Presbyterian Church, New Castle, IN, with Rev. Wally Wilson officiating.
A graveside service will be held 10am Monday, April 3, 2017 in Wabash, Indiana, at Wabash Cemetery with Military Honors.
Friends may call at the Macer-Hall Funeral Home and Cremation Services, New Castle, from 4-8pm Friday, March 31, 2017.
Online condolences may be made to www.macerhall.com.
Memorial can be made to the Henry County Community Foundation Charles & Phyllis States Fund or the American Diabetes Association.
Macer-Hall Funeral Directors are honored to serve the family of David States.