Delinda Caldwell, 85, of Acton, passed away Thursday, December 23, 2021, at Otterbein United Methodist Community in Franklin. Dee was born July 1, 1936, the daughter of Norman Pennington Reeves and Evelyn Jane (Fort) Reeves.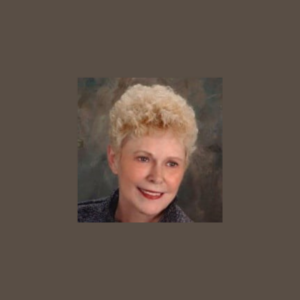 She was a graduate of Knightstown High School and received her BS in education and MS in counseling at Butler University. She married James William Caldwell on March 29, 1959. Jim passed away in March of 1996. Dee taught, served as Dean of Girls, and ended her teaching career as an Associate Principal at Warren Central High School. After retiring from Warren Central, she became a Real Estate Broker. Surviving Dee are her brother Doug Reeves and sister-in-law Myrna Reeves, four nephews, Scott, Mike, Pat, Adam and their families and several cousins. Dee's life is captured in the following tribute from a friend, Melissa.
A dear friend died this morning. We knew it wouldn't be long, so it wasn't a surprise but our hearts are heavy. Our hearts are also full of gratitude and love to have known such an amazing woman. She was an educator, mentor and dean of girls for years. The people she touched at countless. She helped troubled girls turn their lives around in spite of their home life. She didn't allow anyone in her life to give up on their dreams. When her husband passed, she decided on a whole new career. As with everything she did, she mastered that successfully. The things we learned from her will be cherished forever. We were honored and blessed to be the little part of her life that we were. Since she related to my grief after Bryan passed, she played a huge part of my healing. I've been on the floor and cried at her knees, and she always encouraged me to be strong and never failed to tell me I made her proud. She was so special, incredible and amazing. We had so much fun playing 50s music and being silly with her. She had a big farm, and a huge heart for all animals. The llama still hates me, but that's ok. Kim and I looked forward to every day spent with her and absorbed all the wisdom she shared. I can only imagine Christmas cards from all over the country, especially the ones we liked to read from all the people who have never forgotten how she touched their lives. I've never seen anyone get more cards than her. Stacks of cards; we helped her send out her cards every year and were in awe about how many states we sent them to. She never remarried or had kids of her own, but man, she gave herself to all of us that knew her. We're the lucky ones. I believe she was an earth angel, like a friend said earlier, she went home for Christmas. Rest in peace, sweet Dee. You will continue to live in our hearts. We love you. ~ Melissa.
At Dee's request, there will be no viewing or service. Please visit the tribute wall. Memorial gifts may be made to the Henry County Community Foundation for the benefit of the Reeves Family Foundation Scholarship. PO Box 6006, New Castle, IN 47362.
Condolences and memories of Delinda may be shared at www.hinsey-brown.com.