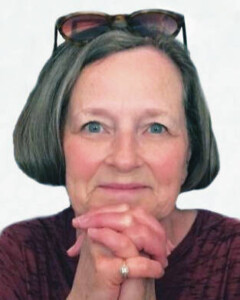 Diana (Winter) Pheffer, 71, of New Castle, died peacefully Thursday evening in her home. She was born on April 25, 1952, in New Castle, the daughter of the late Darrell and Doris (Miller) Winter.
Diana graduated from Walter P. Chrysler High School and from Ball State University with a Bachelor's degree in Elementary Education. She taught second grade and retired from Greenfield Central School Corporation. Family was first with Diana. She adored her children and grandchildren and spent as much time as possible with them.
Diana made an enduring impact on the hearts of many, including her husband of over 51 years, William (Bo) Pheffer of New Castle; daughter, Megan Pheffer Harvey of Indianapolis; grandchildren, Andrew Pheffer, Baxter Harvey and Truman Harvey; and several in-laws, cousins, nieces and nephews.
In addition to her parents, she was preceded in death by her son, Justin Pheffer; her brother, Danny Winter; and her nephew, Andy Winter.
Visitation will be from 2-4 p.m., Sunday, November 12, 2023, at First Baptist Church in New Castle.
Services will begin at 4 p.m. following the visitation and will be officiated by Pastor Jerry Ingalls.
Arrangements have been entrusted to Hinsey-Brown Funeral Service in New Castle.
In lieu of flowers, please make memorial contributions to Archie's Promise, c/o Henry County
Community Foundation at henrycountycf.org; Henry County Community Hospice, 798 N. 16th St., New Castle, IN; or The Guest House, at theguesthousenc.org. You may share condolences and memories of Diana at www.hinsey-brown.com.