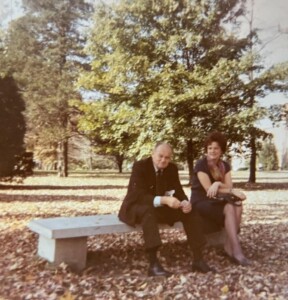 It's inevitable. Sometimes life circumstances or career opportunities can take community members out of the county. When that happens, some find value in staying connected with the place they once called home.

The Fadley family has deep roots in Henry County, dating back to 1837. Jim has fond memories of growing up in Middletown and graduating from Shenandoah High School: "I had the most wonderful upbringing there. It's very much a part of our family and who we are. I am grateful for Henry County, what it has done for me, and how it has shaped me. It gave me my worldview."

After attaining his Ph.D., Jim worked for many years teaching at prep schools and serving as a lecturer. Though he retired from Brebuf Jesuit in 2019, he has continued a private college counseling practice and spends time on six different boards.

While Jim and his wife, Sally, live in Indianapolis, they continue to receive the Middletown News each week and have kept up with lifelong friends in the area. "We are still very much emotionally connected to the community."
That emotional connection inspired Jim to start a Donor Advised Fund at the Henry County Community Foundation after his mom's passing in 2004.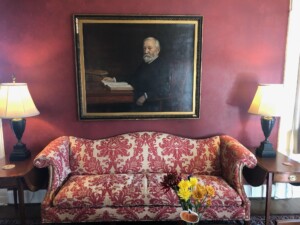 The fund, in memory of his parents, Harry and Viola Fadley, supports charitable purposes in the areas of historical, educational, and cultural experiences. They chose interest areas that are most significant to the family and enjoy the flexibility of a Donor Advised Fund. "These things are important to us. We liked the flexibility of being able to look in lots of directions. We wanted to support these experiences, continue the memory of my parents, and hold on to our connection to the community," expressed Jim.

Over the years, Jim has appreciated the friendly service and continued connection with starting the fund. "Everyone at the Foundation is so easy to work with. When you live in a large city, you don't always expect that. We get lots of communications, and it has served as almost two decades of a consistent connection to the Foundation and Henry County."

More than all of these positive experiences with the family fund, Jim sees the power of giving back. "It's a particularly good feeling to be able to give back in whatever way possible. It's really satisfying. You have to care about all of the pieces and parts of the process. It connects you to the projects, organizations, and activities you support. It's all about connection, and it feels good!"

Jim still feels like a part of his hometown community even after years of being away because he chose to keep a connection by giving to the Foundation. He appreciates staying informed on the growth of Henry County and supporting organizations like Historic Middletown and Friends of Memorial Park that are working to bring positive changes to our community.