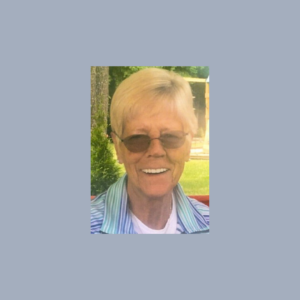 Doris Monica Ludwiga Rötepohl Addington Brooks passed away on Sept. 7, 2023, in Indianapolis, Indiana. She was born on March 21, 1943, in Cloppenburg-Vechta, Germany, to Heinrich Aloys and Wilhelmine Margarethe Elisabeth (Schröerlücke) Rötepohl.
Doris is survived by her immediate and extended family, who deeply mourn her passing. Her first husband, Robert 'Bob' Addington, preceded her in death, passing away in 1978. She leaves behind their son, Van Addington, who resides in New Castle, Indiana, and her stepmother, Anna Rötepohl, of Vechta Germany. She is also survived by her siblings: Christa Rohe of Dumont, New Jersey, and Waltraud Wendler of Hamm, Westfalia, Germany. Her beloved nieces and nephews include Steven Rohe, Christina Reilly, Susan Clause, Friedrun Altmann, and Antje Altmann. Her surviving in-laws include Linda Wolf, Michael (Marilyn) Addington, Tammy (Kelly) Moore.
After Bob's death, Doris found love again with Charles 'Charlie' Brooks, marrying him in 2003. Together, they traveled extensively throughout the United States and Europe and cruised around the southern tip of South America. Charlie passed away in 2017, but his children and grandchildren continued to be a part of Doris' extended family. Her stepchildren from this marriage include Hobie Brooks (Sally), Elizabeth Whitmer (Randy), and Katie Brooks (Richard Passey). Doris was a grandmother to Sara Whitmer (Francesca) and Allison Whitmer and a great-grandmother to Reid Coates. Throughout her life, Doris shared her home and heart with numerous cherished dogs.
Doris started her education journey in Heidelberg and Würzburg, Germany, initially concentrating on languages with the aim of becoming a translator. She felt that French was a great language for communication and promoting peace in the world. However, after meeting and marrying Bob, she moved to Indiana. There, she earned both a Bachelor of Science and a Master of Science degrees in Education from Ball State University.
Doris found her professional vocation as a dedicated teacher of French, German, and English at New Castle Schools, where she contributed for 34 years. She played a significant role in the development of the New Castle Education Association (NCEA), serving as its president and positively affecting the lives of teachers through her leadership. Beyond her presidential role, she was active on various committees, fulfilling duties as a building representative, a member of the bargaining team, and a leader for mutual concerns. She was also deeply committed to cultural exchange, guiding students on educational trips to Europe on numerous occasions. Doris was affectionately known by her students as "Madame," and was devoted to expanding their understanding of different cultures and languages. Beyond her professional pursuits, Doris was a steadfast member of St. Anne's Catholic Church. Her strong faith guided her to serve her community in various roles, including as a greeter, lector, and committee member.
To say that Doris will be missed by her family and friends is an understatement. She had a special place in all of the hearts of the Teachers in Traveling Society. Each summer, this group would spend five days at various locations around the United States. Whether they were at a beautiful beach in Florida, the infamous Bourbon Street in New Orleans, or a Texas Longhorn Ranch in Ohio, Doris was always ever present with her friends sharing her quick wit and a funny anecdote about her life. An integral part of this group, Doris and her friends enjoyed fine food and wine, lots of conversation about life, playing interesting and unique board games, and hanging out by the pool together. The main characteristic that Doris shared with her teacher friends was her deep sense of loyalty. As Carole King's song lyric so beautifully states, "All you have to do is call / And I'll be there / You've got a friend." Each of Doris' friends felt her deep love and care in times of trouble and in times of joy. The Teachers in Traveling Society will fondly remember that each of us had a true friend in Doris.
As we come to terms with the loss of Doris, we also take time to pay homage to a life deeply rooted in commitments to education, family, and faith. Doris's influence was multifaceted; she not only excelled in her professional sphere as an educator but also enriched her community and family through her enduring values and acts of service. Though her physical presence is no longer with us, her legacy is interwoven into the fabric of the many lives she touched and will continue to inspire those who were fortunate to know her.
In lieu of flowers, memorial contributions may be offered to St. Anne's Catholic Church, Henry County Humane Society, and/or the Henry County Community Foundation.
A Mass of Christian Burial will be at 11 a.m., Friday, Sept. 15, at St. Anne Catholic Church in New Castle with Father John Hall officiating. Burial will follow in South Mound Cemetery. Friends may gather at the church prior to the Mass for a time of remembrance. Arrangements have been entrusted to Hinsey-Brown Funeral Service in New Castle. You may share memories and condolences at www.hinsey-brown.com.