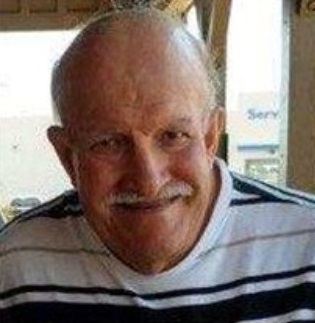 Ernest W. Ledbetter, 76, of New Castle, entered eternal life on Sunday, June 2, 2019 in his home following a courageous battle with cancer. He was born September 22, 1942 in Davisson, TN, to Ernest and Margaret (Lowhorn) Ledbetter.
A 1962 graduate of the Indiana School for the Deaf, Ernest worked for New Castle Community School Corporation for 5 years before retiring from D&M Manufacturing in Connersville following 27 years of service. He was a member of the Richmond Deaf Club for over 35 years, where he held several offices including President. He was also a member of the Madison County Deaf Club for 8 years.
Always smiling, Ernest was an avid bowler at Rose Bowl, he loved all sports, and loved being with his family and friends.
He leaves to cherish his memory, his wife of over 54 years, whom he married November 21, 1964; Adeenia Diane (Wall) Ledbetter of New Castle; a son, Leary Ledbetter (Mark Quinton) of Indianapolis; a daughter, Lora Ledbetter (Brandi McClure) of Noblesville; grandchildren, Ella, Anthony, and Aaron; his mother, Margaret Ledbetter of New Castle; several in laws, nieces, nephews, aunts, uncles and cousins.
He was preceded in death by his father, Ernest Ledbetter.
Visitation will be from 4-8 p.m. Thursday, June 6, 2019 at Hinsey-Brown Funeral Service in New Castle. Services will be at 1:00 p.m. Friday, June 7, 2019 at Hinsey-Brown with Rev. John Wall officiating. Burial will follow in South Mound Cemetery, West Lawn Addition. Memorial contributions may be given to the Henry County Cancer Society, c/o Henry County Community Foundation, PO Box 6006, New Castle, IN 47362. You may share a memory or condolence of Ernest at www.hinsey-brown.com.