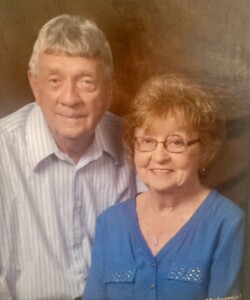 When Dick and Bonnie Myers established their fund with the Henry County Community Foundation in 2003, they knew the needs in the community would change over time. By setting up the Richard Myers and Bonnie Myers Donor Advised Fund, they gave themselves, and their family, the flexibility to respond to pressing needs as they developed.
This plan for giving isn't surprising for a couple who loved the community and sought to make a difference through their lives. Dick and Bonnie Myers always taught their children the responsibility and importance of giving back to the community. While Dick was still living, he delighted in being able to give to others.
Through the creation of the endowment fund at the Foundation, this spirit of giving aid to Henry County continues. Though he is gone now, the fund is carried on through his family. His wife, Bonnie, and their daughters, Penny York and Brenda Armstrong are continuing to sow seeds of hope through the fund he established.
Penny explained, "It can help to fund worthy projects. Any charitable organization with a mission and quality leadership can benefit. It's the gift that keeps on giving since the principle is never touched and projects are funded through the dividends."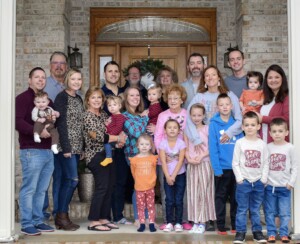 The family has found enjoyment in being able to help with various projects around the county. Penny and Brenda are proud that their parents' fund has helped with things like the fountain in the New Castle downtown plaza, a middle school math program, a pavilion for New Castle athletes, activities at the Basketball Hall of Fame, and support for students in the music department at New Castle Schools.
Assisting with these great projects has meant a lot to the Myers family. They especially appreciate the value in giving through an endowed fund and watching it grow and continue to make a difference. Penny expressed, "Our family will be able to help our community thrive for years to come. The donor advised fund is a safe and effective way to give back to your community indefinitely and our family is thrilled my parents found a way to continue to give back with their resources into perpetuity."