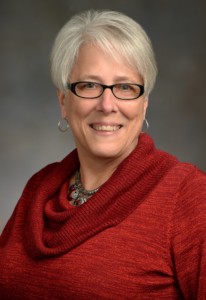 Vickie Rhodes, Executive Assistant and Gift Manager, at the Henry County Community Foundation, is retiring this December.
"The front face of the Foundation, Vickie has provided donors a simple, powerful, and highly personal approach to giving. She took her job to the next level by creating and managing expanded programs that reach more people, through her 'Giving Card', memorial, and honorary programs," Beverly Matthews, President. "She also took on the accounting clerk duties and worked with the Foundation's trustee to keep everything in the building in good working order."
It's hard to sum up a wonderful life, like Vickie's. A graduate of Knightstown High School and with her BS degree in education from Indiana University, Vickie's love for her community began early.
"I've never seen any one person do so much good," said Matthews. Vickie is a volunteer Emergency Medical Technician, remaining active with the Southwest District Ambulance Service, an active member of the Knightstown Christian Church, worked for Charles A. Beard School Corporation for 17 years and serves as statistician for basketball games and track meets. She has been diligent in charitable activities with her sorority, Psi lota Xi-Gamma Eta Chapter, Knightstown Cheer Guild, and many more.
"The experience of working in the world of philanthropy and creating relationships with this community has been so rewarding and fulfilling. I'm going to miss all the amazing people I've met over the years. Thank you for welcoming me and treating me with love and kindness," said Rhodes.
I feel fortunate to have had the opportunity to work with Vickie before her retirement. Her attention to detail and dedication to a job well done is hard to replicate. She will be greatly missed and her retirement is well deserved," said Jennifer Fox, incoming President in 2021.
Vickie is retiring at the end of the year in tandem with Beverly Matthews. Both are planning to spend more time with their grandchildren and family, and continue to care about their community.