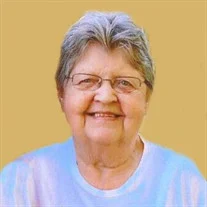 Ginger R. Loveall, 76, of Knightstown passed away Sunday, December 25, 2022 at her residence. She was born February 23, 1946 in Antigo, Wisconsin the daughter of Lawrence and Virginia (Ayers) Gorman.
Ginger was a graduate of Knightstown High School and retired from Indiana Soldiers and Sailors Children's Home. She was a member of the American Legion Auxiliary Post 152 for 32 years and was a member of Black Lake UAW. After retiring, she enjoyed travel trips with her best friend, Alice.
She is survived by her daughter, Debbie (Wes) Hooker of St. Cloud, FL; grandchildren, Lyndsey (Sean) Bannon of Cumberland and Lauren Hooker (Chris Elfast) of St. Cloud, FL; great grandchildren, Gavin and Garrin Bannon, Maylin and Leighton Elfast; brothers, Larry (Barb) Gorman of Punta Gorda, Fl, Duane (Kyong) Gorman of Sumter, SC and Susan (Steve) Beeler of Rushville; several nieces and nephews.
In addition to her parents, she was preceded in death by siblings, Peggy Akers, Sandy Butler, Monte Gorman and Kathy Jones; and aunt, Marlyn Law.
Services will be at 1:00 p.m. Friday, December 30, 2022 at Hinsey-Brown Funeral Service Knightstown Chapel. Burial will follow in Glen Cove Cemetery. Visitation will be from 4:00-8:00 p.m. Thursday, December 29 at the funeral home. Memorial contributions may be made to the Henry County Cancer Society. Condolences and memories of Ginger may be shared at www.hinsey-brown.com.