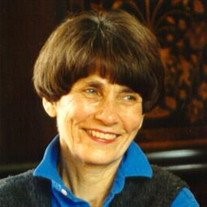 Glenda Banks Coffin, 85, of New Boston, New Hampshire passed away on November 27, 2019 at the Concord Regional Visiting Nurse Association Hospice Center in Concord New Hampshire. She was born August 29, 1934 to the late Benjamin Clarence and Ethel Banks in Ashville Alabama.
After marriage to George Richard Coffin, Glenda lived across America in California, Texas, Indiana, Illinois, Maine, New Hampshire, Tennessee and outside the country in Madrid Spain. Her children Richard Banks Coffin and Amy Johan McKinniss joined many of these moves and learned to experience a wide range of cultures and climates through the United States. In addition to exceptional devotion to her family, loves through life focused on creative, striking art with a strong passion for robust colors expressed in down Maine landscapes and floral oil paintings. Art was exhibited at the Maine Statehouse. This love for color was expressed in modeling every one of her homes. Related business was her development of a shop in downtown Portsmouth that integrated Mexican art and New England antiques. The creativity was further expressing through outstanding cooking of diverse flavors of meals. In addition to loving all the people in her family there was a long line of standard poodles, German shepherds, and a cocker spaniel and one miniature poodle that lead the family for many years.
She is survived by her son Richard Coffin, son in law David McKinniss, daughter in law Nadjia Coffin, grandchildren Rachel Coffin, Thomas Coffin, and Katie Griffin, and a close friend Robert Macieski.
Glenda is preceded in death by her daughter Amy Johan McKinniss, her husband George Richard Coffin and her grandson Richard Nebling.
Services will be at 11:30 a.m. Wednesday, December 18, 2019 at Hinsey-Brown Funeral Service in New Castle Indiana. For burial Glenda will join her husband George Richard Coffin at the Circle Grove Cemetery in Spiceland Indiana. Visitation will be closed casket from 10 a.m. – 11:30 a.m. Memorial contributions may be sent to the Wilbur M. Coffin Memorial Fund, c/o Henry County Community Foundation, PO Box 6006, New Castle, Indiana 47362 or Spiceland Friends Church, PO Box 27, Spiceland, Indiana 47385.