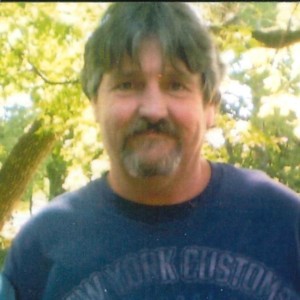 Glenn "Eric" Landers, 57, a resident of New Castle passed away Friday, March 13, 2020 at Henry Community Health in New Castle. He was born July 27, 1962 in Indianapolis.
A 1980 graduate of Walter P. Chrysler High School, he attended Lincoln Technical School in Indianapolis. Eric was employed as manager of Glenwood Community Park in New Castle. A local sports enthusiast, he also enjoyed fishing.
Left to cherish his memory are his mother: Marthine Landers of New Castle; two brothers: Blaine (Shari) Landers of Fortville and Brian "Jay" (Maria) Landers of New Castle; two nieces: Kacie (Owen) Brummett of New Castle and Lori Landers of Greenwood; two great-nieces, several great-nephews, great great-nieces and nephews, cousins and many friends in New Castle.
He was preceded in death by his father: John H. Landers and a brother: Mark Landers.
Services will be held at 11:00 A.M. Wednesday, March 18, 2020 at Hinsey-Brown Funeral Service in New Castle with Pastor Brent Hickman and Don Chriswell officiating. Burial will follow in South Mound Cemetery. Visitation will be from 4:00 to 7:00 P.M. Tuesday, March 17 at the funeral home. Memorial contributions may be made to the Henry County Cancer Society c/o Henry County Community Foundation, PO Box 6006, New Castle, IN 47362. Condolences and memories of Eric may be shared at www.hinsey-brown.com.