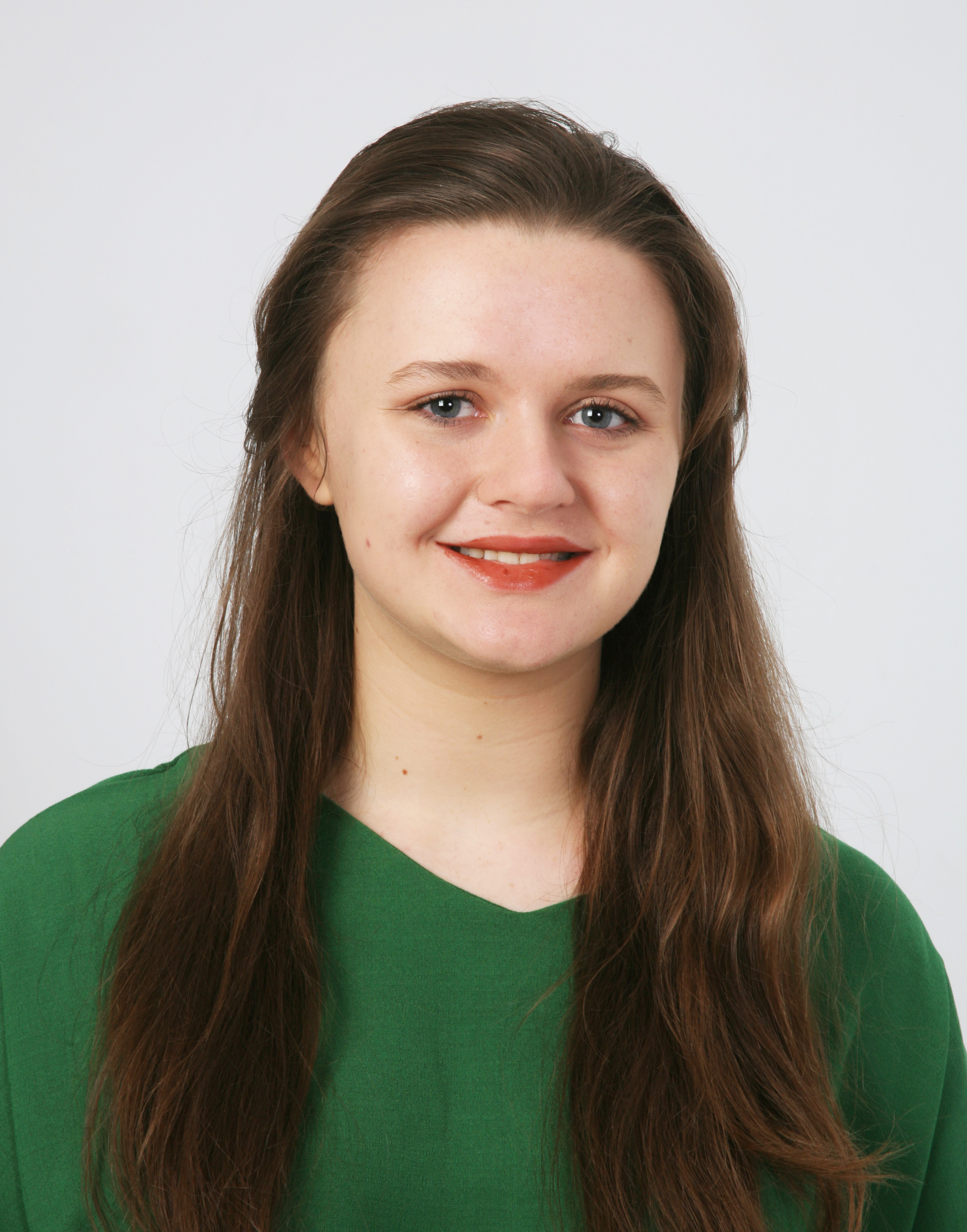 Katelyn Goodpaster, a New Castle High School senior, is the 2019 recipient of the Henry County Community Foundation Lilly Endowment Community Scholarship.  In addition to full tuition at any Indiana college, Goodpaster will receive an annual $900 stipend for books and other required equipment.
When speaking with Katelyn about the scholarship, she noted how she has been working towards this scholarship since elementary school. "For me receiving the Lilly Endowment Scholarship is validation for years of hard work, perseverance, and sacrifice not only on my part, but on my family's as well. I will never be able to put into words the gratitude I have for my parents, my teachers, and all of the people who have guided me on my path to success. This opportunity is a blessing, and I can't wait to make the most of it as I pursue higher education."
Katelyn is the daughter of Anthony and Angel Goodpaster.  She has been on the Speech and Debate Team at New Castle for 4 years, and is a member of National Honor Society. She has been involved in multiple New Castle dramatic productions, including this fall's production of "Into the Woods."  Katelyn has served on the T.A.S.C. (Teens About Serving the County) Youth Grants Committee since 8th grade and is in a leadership a leadership role her final year.  She has founded the local chapter of Next Generation Politics, a 501c3 nonprofit dedicated to nonpartisan political education amongst Generation Z. She has served as Indiana State Director and on the National Student Officer Board.
The finalists for the Henry County Community Foundation 2019 Lilly Endowment Community Scholarship Program are Carly Allen, Shenandoah High School; Samantha Burgess, Blue River Valley High School; Jeffrey Davis, Hagerstown High School; Hannah McKellar, Tri High School; and Devyn Schaetzle, Knightstown High School. The five finalists will each receive one-time $1,000 scholarship from the Henry County Community Foundation for representing their school.
Every graduating senior attending Blue River Valley, Hagerstown, Knightstown, New Castle, Shenandoah, Tri and Union high schools, who is also a Henry County resident, is eligible to apply for the Lilly Endowment Community Scholarship. Each school corporation nominates one student to represent them in the Henry County Community Foundation's scholarship selection process.  The Foundation's scholarship committee, from outside the county, narrows the field to a nominee and two alternates, whose names are forwarded to Independent Colleges of Indiana, Inc. ICI makes the final selection of Henry County's 2019 recipient.
ICI is a nonprofit corporation that represents 30 regionally accredited degree granting, nonprofit, private colleges and universities in the state. This scholarship is the result of a statewide Lilly Endowment initiative to 1) help Hoosier students reach higher levels of education; 2) to increase awareness of the beneficial roles Indiana community foundations can play in their communities; and 3) to encourage and support the efforts of current and past Lilly Endowment Community Scholars to engage with each other and with Indiana business, governmental, educational, nonprofit, and civic leaders to improve the quality of life in Indiana generally and in local communities throughout the state. There are 143 scholarships awarded statewide.