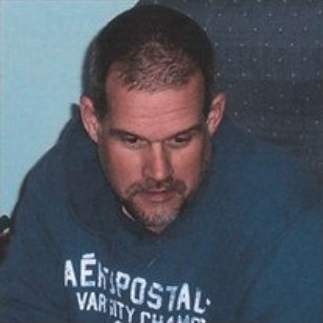 James Michael "Mike" Gardner, 47, of Spiceland, passed away Saturday, March 9, 2019 following a brief battle with cancer. He was born December 16, 1971 in Muncie, a son of James R. and Sharon (Starbuck) Gardner.
A 1990 graduate of Tri High School, he also graduated from Northwestern Technical College's Diesel Technician program. He was employed at Wilkinson Implement in Knightstown for several years, worked for CAT Logistics, and was presently employed at Pickering Farms in Lewisville. He enjoyed fishing.
He is survived by his father, James. R. Gardner of Spiceland, four sisters, Rita (Bob) McAllister of Troy, OH, Trela (Donald) White of Mooresville, Lisa Gardner of Spiceland and Lori Gardner of Spiceland; his girlfriend, Carla Morton; two nieces, Shawna McAllister of Ottawa, Ontario, Canada and Katelyn (Zach) Koester of Dayton, OH; two nephews, Andrew McAllister of Murfreesboro, TN and Chandler White of Mooresville; an uncle, Bill (Carla) Gardner of Spiceland, and several cousins.
He was preceded in death by a son, Zachary Gardner; his mother, Sharon Gardner, and his maternal and paternal grandparents.
Services will be at 11:00 a.m. Wednesday, March 13, 2019 at Hinsey-Brown Funeral Service in New Castle with Pastor Larry Delon officiating. Burial will follow in Circle Grove Cemetery in Spiceland. Visitation will be from 5-7 p.m. Tuesday, March 12, 2019 at the funeral home. Memorial contributions may be given to the Henry County Cancer Society, c/o Henry County Community Foundation, 700 S. Memorial Dr., New Castle, IN 47362 or the Henry Community Health Hospice, 798 N. 16th St., New Castle, IN 47362. You may share a memory of Mike or condolence at www.hinsey-brown.com.