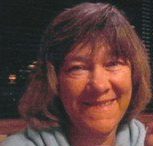 Janet Louise (Case) Jones, 66, of New Castle passed away Monday September 3, 2018 at St. Vincent Hospital in Indianapolis following an extended illness, while surrounded by family. She was born on November 20, 1951 in Rushville to the late Lowel Case and Norma (King) Case Love of Milroy.
Janet was a very loving wife, mother, grandmother, sister and good friend and had lots of them, who she cared about. She was a strong positive woman always having a positive attitude and was known to put the needs of others ahead of her own. Janet was employed at Bill's Diner for 14 years and was a 1970 graduate of Rushville High School. She had also sold Avon, enjoyed bowling and participated in state and national bowling tournaments all over the country, playing poker and cards especially with her family and monthly euchre club. At one time, Janet was on the board of directors for the woman's bowling league and a member of the Phi Beta Psi Sorority that help support the Henry County Cancer Society. Spending time with family and friends is what was most important to Janet whether it be coffee at Pizza King, Bill's Diner, family gatherings or monthly luncheons with close friends, it was always family and friends first.
In addition to her mother, Janet is survived by her husband of 48 years, Mike V. Jones of New Castle; children, Stacy (John) Huffman of Dunreith and Alan Jones of New Castle; grandchildren, Shelby (friend, Michael Hernandez) of New Castle and Layne Huffman of Dunreith; siblings, Judy (Gene) Monroe of Rushville, Helen (Glen) England of Rushville, Russell (Theresa) Case of Rushville and Ruth (Mike) Spiker of Arlington; several nieces, nephews and cousins.
In addition to her father, Janet was preceded in death by mother-in-law, Wilma Laird; grandmother-in-law, Leora "Mom" Fannin.
Services will be at 11:00AM Monday, September 10, 2018 at Hinsey-Brown Funeral Service in New Castle with Pastor Mark Herbkersman officiating. Burial will follow in South Mound Cemetery. Visitation will be Sunday from 2-6PM at the funeral home. Memorial contributions can be made to the Henry County Community Foundation, Cancer Society, P.O. Box 6006, New Castle, IN 47362. You may express condolences or share a memory of Janet at www.hinsey-brown.com.