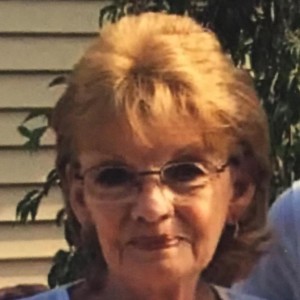 Jennifer R. "Jenny" Fultz, 66, a resident of Lewisville passed away Saturday, March 14, 2020 at her home surrounded by family following a yearlong battle with cancer. She was born May 5, 1953 in Henry County to the late David Hufford and Betty (Shafer) Ezell.
Jenny retired from Walmart where she had worked as a customer service manager for 10 years. She was previously employed at Bills Diner in New Castle. Jenny enjoyed spending time with her family and especially loved her dog, Ruby.
Left to cherish her memory are her husband of nearly 40 years: Dale Fultz; a daughter: Stephanie Whitehead Buscemi of Ringgold, GA; a son: Chad (Stacey) Whitehead of New Castle; six grandchildren: Zachary and Tyler (Sarah) Buscemi, Jessie (William) Moore, Kacee (Brandon) Wolfe, Chase and Courtnee Whitehead: three great-grandchildren: Austin Buscemi, Addie Goins and Kandon Wolfe; a sister: Sherri (Bill) Vandergriff of Chattanooga, TN; a brother: Larry (Susie) Hufford of New Castle; special niece: Tracy Dumford, Chris and Holly Hufford and many extended family members.
A celebration of Life service will be held at 2:00 P.M. Wednesday, March 18, 2020 at Hinsey-Brown Funeral Service in New Castle with Pastor Mark Herbkersman officiating. Burial will follow in Green Hills Memory Gardens. Visitation will be from 11:00 A.M. to 2:00 P.M. Wednesday, prior to the service. Memorial contributions may be given to the Henry County Cancer Society c/o Henry County Community Foundation, P.O. Box 6006. New Castle, IN 47362 or Alzheimer's Research Foundation, 22512 Gateway Center Drive, Clarksburg, MD 20871. You may express condolences or share a memory of Jenny at www.hinsey-brown.com.