Obituary for Jerry M. "Doody" Bevans
Jerry M. "Doody"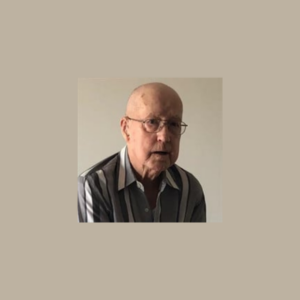 Bevans, 85, of New Castle passed away Friday, December 24, 2021 at his residence following an extended illness. He was born June 7, 1936 in Magness, Arkansas to the late Ewing and Christine (Barnes) Bevans.
Doody had worked at Brooks Foods in Mt. Summit, Conner Chevrolet in Muncie, and retired from the New Castle State Hospital in New Castle in 1988. He enjoyed being a good neighbor, visiting with people and was a past member of the Hornet CB Club.
He is survived by his wife of over 66 years, Alice Irene (Burris) Bevans of New Castle; two sons, Jerry Bevans, and Terry (Lisa) Bevans, both of New Castle; grandchildren, Amber (Wayman) Ford, Jason (Brooke) Bevans, Eric (Christy) Bevans, Kalie (Kyle) Ellis, Juddson Bevans and Cheyenne Bevans; great grandchildren, Ashley (Mason) Statzer, Tyler Asberry, Edward Ford, Jennalyn (Cody) Howard, Jaycie Bevans, Callie Bevans, Jaxsen Bevans, Blaine Bevans, Ryder Ellis, Cambrie Bevans, Bayleigh Ellis, Ellys Bevans, Blayklie Bevans; great-great grandchildren, Emmett and Emma Statzer; two sisters, Peggy Harding of Mt. Summit and Penny Wilson of New Castle; several nieces and nephews.
He was preceded in death by a son, Gary Bevans; three brothers, Jim, Dick, and Bill Bevans.
Private visitation and funeral services will take place at Hinsey-Brown Funeral Service in New Castle with burial following at South Mound Cemetery West Lawn Addition. Memorial contributions may be given to the Henry County Cancer Society, c/o Henry County Community Foundation, PO Box 6006 New Castle, IN 47362 — or on the webiste. You may share a condolence or memory of Doody at www.hinsey-brown.com.
To send flowers or a memorial gift to the family of Jerry M. "Doody" Bevans please visit our Sympathy Store.