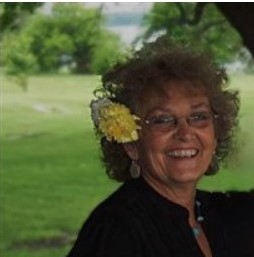 Karen S. Glaser,  70, of Mooreland, passed away Thursday, December 24, 2020 in her home following an extended illness. She was born October 17, 1950, daughter of Lowell and Eleanor (Gindhart) Davis.
Among the many ways we could express Karen in words, there are three that stand out. She was a lover, a fighter and a giver.
She married the love of her life, Tom in the summer of 1968 following her graduation from Southside High School in Muncie. Together they shared pretty much everything except the chocolate that she hid from him. From that love they raised two kids and saw four grandchildren, whom she adored, come into the world. She enjoyed loving and teaching them, as well as some special nieces and nephews, great nieces and great nephews. She loved dancing, bowling, fishing trips, Tuesday trips to town with her best friend and sister in law Willie, camping and her dog Luna. She loved well.
She had a fighting spirit. If you ever attended a Union Rocket basketball game when her kids or grandkids played or cheered, chances are you heard her in that gym. She loved a good game and was not afraid to coach her kid, your kid, the coach or referees from the stands. That same fighting spirit carried her through years of treatments to battle myelofibrosis. She fought well.
She was a giver. She loved to make things. That is how she showed love. If you are lucky enough to have been given something she made, consider yourself loved. She gave well.
We will strive to carry on her loving, fighting and giving spirit.
And now these three remain: faith, hope and love. But the greatest of these is love. I Corinthians 13:13.
She fought the good fight, finished the race and kept the faith, II Timothy 4:7-8.
Well done thy good and faithful servant Matthew 25:23.
Survivors include her husband, Thomas Glaser; daughter, Donna (Chad) Lindsey of Losantville; son, Eddie (Leslie) Glaser of Losantville; four grandchildren, Aubrey, Gage, Abby and Grace Lindsey; and a brother, Jim (Kay) Davis.
She was preceded in death by her parents.
Private services will be held at the convenience of the family. Burial will be at Mooreland Cemetery. Funeral arrangements were entrusted to Hinsey-Brown Funeral Service in New Castle. Memorial contributions may be given to the Henry County Cancer Society/HCCF, 700 S. Memorial Dr., New Castle, IN 47362. You may express condolences or share a memory of Karen at www.hinsey-brown.com.