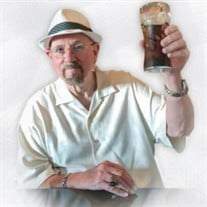 Kelly S. Cronk, 75, of New Castle passed away on the evening of Tuesday, July 26, 2022.
In lieu of flowers, memorial contributions may be offered to The Michael J. Fox Foundation for Parkinson's Research, Henry County Community Foundation or the Shenandoah High School Athletics Department.
Friends may call from 4 – 8 pm on Thursday, August 4, 2022 at Sproles Family Funeral Home in New Castle.
A Mass of Christian burial will be held at 10:00 am, Friday, August 5, 2022 at St. Lawrence Catholic Church, 820 E Charles St, Muncie, IN 47305.
You may send the family a personal condolence at www.sprolesfamilycares.com.
The Sproles family and staff are honored to serve the family of Kelly Cronk.