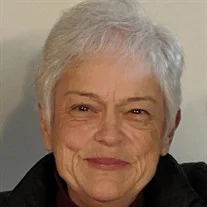 Kim Elaine (Barber) Ooten, 67 of New Castle.
Kim, a daughter, sister, devoted wife, loving mother of four and a Nana to ten beautiful grandchildren, peacefully went to be with her Savior on Saturday, July 15, 2023, surrounded by the hands of her loved ones.
She graduated from Shenandoah High School in 1974. Kim was one of the first to join the Raiders very first girl's basketball team. After High School she then became a college graduate of Huntington and Marion College; while attending she continued to stay athletic on their track and field hockey team. She graduated from Marion College as a Registered Nurse where she then accepted a position to work and care for the Henry County community for the next thirty-two years. Kim was an active member at The First Church of the Nazarene and enjoyed her time as a Caravan leader. After a long battle with kidney cancer that she fought and survived, Kim had to make some life changes, leading her to a new passion of caring for her grandchildren. She was their biggest cheerleader and enjoyed attending their many events. Her other hobbies included spending time with her mother, traveling, photography, gardening/canning, being a dog lover, and shopping for the perfect deals.
Those left to cherish her memory include her husband of 45 years: Hayden L Ooten of New Castle; four children: Danielle (Daniel) Chew of Cambridge City, Laura (Greg) Leffler of Columbia City, Jennifer (Matt) Murdick of Middletown and Hayden C ( Airien) Ooten of Mooreland; Her Mother Ida Barber of New Castle; Her brother Nathan (Rhonda) Barber of New Castle; Ten grandchildren: Jillian, Ethan, Alex, Malachi, Warren, Paige, Claire, Emery, Evie, and Hadalynne; a close niece and nephew Rachel Rewerts and Nicholas Barber, among several other nieces and nephews from the Ooten Side of the family.
Kim was preceded in death by her father Dannie Barber, an infant sister: Nancy Barber; four preterm grandbabies; her mother and father-in-law Hayden E Ooten and Mila Ooten, Brother-in-law Tex Ooten; Niece Stacy Ooten; and Nephew Kodie Skelton.
A visitation will take place on Wednesday July 19th, 2023 at Hinsey-Brown Funeral Service in New Castle from 4:00 PM – 8:00 PM. A service to celebrate Kim's life will be held on Thursday, July 20th, 2023 at 11:00 AM at The First Church of the Nazarene with visitation one hour prior to the service at 10:00 AM. The Celebration Service will be officiated by Pastor Danny Goddard. Burial to follow at South Mound Cemetery. In lieu of flowers, memorial contributions may be made to Archies Promise through the Henry County Community Foundation. You may express condolences or share a memory of Kim at www.hinsey-brown.com
To send flowers or a memorial gift to the family of Kim Elaine (Barber) Ooten please visit our Sympathy Store.