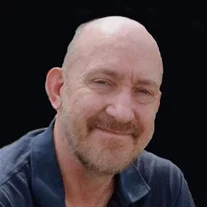 Lewis Frank Regner, 60, of New Castle passed away Monday, August 27, 2018 at home surrounded by loved ones. He was born May 24, 1958 in New Castle to Lewis and Sophia Regner.
He is a 1976 graduate of Walter P. Chrysler Memorial High School. Lewis lived in Ft. Myers, FL before returning to New Castle and was employed at Progress Rail – a Caterpillar Company in Muncie until his death. He was a past member of the First Presbyterian Church of New Castle.
Lewis is survived by his parents, Lewis and Sophia Regner of New Castle; brother, Michael Regner of New Castle; sister, Marianna Regner (Christopher) Brass of Cincinnati, OH; brother, Robert (Donna Feeney) Regner of Albuquerque, New Mexico; nephews, Patrick Regner and Matthew Regner; nieces, Madeline Brass and Meredith Brass.
In addition to his immediate family, Lewis has extended family and friends in Charlotte, NC, Cincinnati, OH, Florida and in Hungary. Lewis shared a special friendship with Ms. Cheryl Scott.
Visitation will be from 5 – 8 p.m. Thursday, August 30, 2018 at Hinsey-Brown Funeral Service in New Castle. Services will be at 8:00 p.m. at the funeral home with Rev. Rod Smith officiating. In lieu of flowers memorial contributions may be sent to the Henry County Community Foundation, Cancer Society, P.O. Box 6006, New Castle, IN 47362. You may express condolences or share a memory of Lewis at www.hinsey-brown.com.