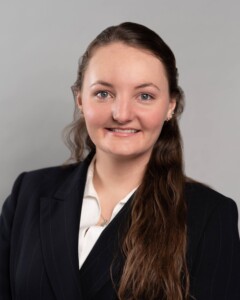 By: Rachel Snavely, Communication and Marketing Intern
This year has been a time of growth professionally and personally through my academic career and internship experiences. I feel honored to have worked as an intern for the Henry County Community Foundation. From my first interview in May of 2021, I knew my supervisors and coworkers would be awesome to work with. Some of the projects I participated in were writing stories, interviewing scholarship/ grant recipients, crafting social media posts, planning events, and more. I was involved in the daily office operations, and I learned about fundraising, public relations, marketing, the Annual Report, types of funds, grants and scholarships, and nonprofit work.
It was wonderful working closely on projects with Amber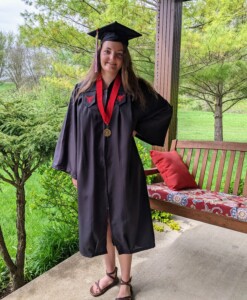 Estelle, the Communication and Donor Engagement Manager. Amber works behind the scenes to ensure donors feel connected and the community stays informed. We worked together to educate our community on the work of the Foundation through mailing, social media platforms, digital/ print media, phone calls, and more. Jennifer Fox, Executive Director and President, and Hilary Bennett, Program Director, have been extremely helpful in teaching me about the functions of the Foundation and the Grant and Scholarship processes. It was a pleasure to work with Elizabeth Bailey, Administrative Assistant, and Tara Jacobi, Office Manager. I enjoyed interacting with the Board Members and committee volunteers and learning about the work they do. And lastly, I cherished getting to meet people from our community and making connections with local business owners. I am looking forward to making more connections and growing in my future career.
On May 7th, I graduated from Ball State University with a Bachelor of Science in Organizational Communication. I am thankful for the HCCF scholarships that were a blessing as a college student, the Pauline Dickerson Memorial Scholarship, and the William F. Byrket Scholarship. I can honestly say this internship was a highlight of my three years at Ball State, and it has enriched my college experience. Thank you in so many ways for this amazing experience of being the Communication and Marketing intern for the Henry County Community Foundation!