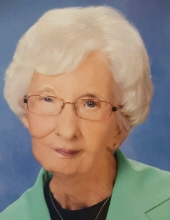 Marilyn Williams, 90, New Castle, passed away July 14, 2017, after a brief illness.
She was a lifelong resident of New Castle, and a 1944 graduate of New Castle High School.
Marilyn is survived by her children Anne (Larry) Ash, Indianapolis, Susan Tague, Noblesville, Judi (Terry) Young, Pendleton, and son-in-law Sonny (Judy) Catron, New Castle.
She is also survived by her grandchildren, Todd (Allison) Catron, New Castle, Brian (Alma) Catron, Scottsdale, AZ, Ryan (Jola) Tague, New Lenox, IL, Ross Tague, Indianapolis, Coley Bouslog, Cherry Valley, IL, Chad (Laura) Bouslog, Indianapolis, Kiel (Stephanie) Atkinson, Fishers, Keith (Stacy) Atkinson, Westfield, and Lyndsey Young, Pendleton; a sister, Beverly Stroup, Port Charlotte, FL, 23 great-grandchildren, and several nieces and nephews.
She was preceded in death by her husband of 50 years, Eugene Williams, her father and mother, James and Henton Winning, a daughter, Cheryl Catron, and a son-in-law, Wayne Tague.
Marilyn was an active member of the First United Methodist Church and participated in the vocal and bell choirs, Give and Take Sunday school class, small group, Anna Circle, United Methodist Women, and she also served on several committees in the church.
She served on the board of the Christian Love Help Center, and participated in the Relay for Life Committee, Angel Wish, PEO Chapter CG, Bible Study Fellowship, she worked with Hope Initiative on Back to School Supplies distribution, Sunny Homemakers Home Ec Club and was twice named recipient of the Homemaker of the year. She was also the recipient of the Danielson Humanitarian Award in 2012.
Marilyn was always able to be a stay at home mom for her children, and served as the PTA Council president.
She enjoyed attending the activities and sporting events of her children, grandchildren, and great-grandchildren.
Marilyn was an avid fan of the Indianapolis Colts, and IU Basketball.
Donations can be made to the George Eugene Williams and Marilyn D. Williams Endowment Fund through the Henry County Community Foundation which will support the First United Methodist Church, the Christian Love Help Center, and United Methodist Women.
Calling will be 4-8pm Tuesday, July 18, 2017 at Macer-Hall Funeral Home and Cremation Services.
The funeral service will be at 11am on Wednesday, July 19, 2017 at the First United Methodist Church with calling one hour before the service.
Rev. Tom McGilliard will officiate the service with burial in South Mound Cemetery.
Online condolences may be made to www.macerhall.com.
Macer Hall funeral directors are honored to serve Mrs. Williams.