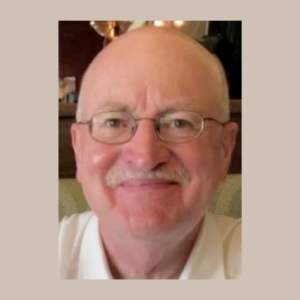 Mark Clay Stamper, 71, of New Castle, Indiana, passed away on Tuesday, September 7, 2021 at his home after a two-year battle with brain cancer.
He was born November 4, 1949, in New Castle, Indiana, a son of the late Wilburne and Ruth (Williams) Stamper. He attended Mount Summit School and was a 1968 graduate of New Castle Chrysler High School, where he participated in speech, music, and theater activities. A 1972 graduate of Indiana University, Mark earned his J.D. law degree from I.U. School of Law in 1975.
He was also a lifetime member of the I.U. Alumni Association.
Mark served the Henry County community for forty years as an attorney, working in both the private sector and the public sector, including many years as a deputy prosecutor and as Chief Deputy Prosecutor. He went on to create the Henry County Public Defender's Office and served as Chief Public Defender for several years before his retirement. He was highly respected by many attorneys in Henry County and in the surrounding counties for his legal knowledge and skills. His family would often hear praise from others in the legal community when Mark came up in conversation.
Mark was raised on his family's dairy farm, which instilled in him a lifelong hard work ethic. The countryside likewise inspired in him a bond with the outdoors, something he embraced throughout his life.
His favorite walking shoes were always ready to head out the door for the next trail and adventure. His fishing gear travelled well and joined him in his many years of trips to Canada with his 'Bassmaster' fishermen friends.
Mark respected what nature provided and found solace in the warmth of sunshine and the beauty of a Lake Michigan sunset.
He maintained a lifelong interest in American history. An avid reader, he spent many hours in his favorite chair, coffee mug and book in hand.
Mark is survived by his daughter, Lisa Buksar (husband-David) and son, Mark A. Stamper both of New Castle; three grandchildren, Emily, Kathryn and Andrew Coy of New Castle; siblings Anne Gooden of Tucson, Arizona and John Stamper of Pacific Palisades, California; nieces Andrea Ranjel, Cristina Fountain, and Hilary Stamper, as well as nephew Jeff Stamper.
Private graveside services will be Friday, September 24th.
Memorial contributions can be made to the Mark Clay Stamper Fund at the Henry County Community Foundation — https://henryccf.fcsuite.com/erp/donate
or Donations can be made to the National Park Service at www.nps.gov