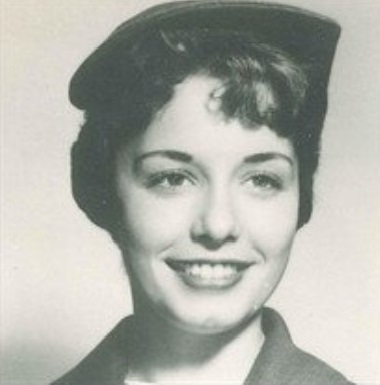 Mary Kay Boyer, 78, of New Castle, passed away December 29, 2018 at her residence following an extended illness. She was born March 23, 1940 in Abington, Pennsylvania to the late John Clinton and Reba (Buffington) Boyer.
She was a 1958 graduate of Abington Sr. High School and attended Shippensburg State University. She was a flight attendant for TWA and United Airlines for over 10 years. Mary Kay enjoyed going to flea markets, loved the beach and spending time with her grandchildren. She was an avid Neil Diamond fan and also looked forward to the Hinsey-Brown Adventure trips. Mary Kay volunteered for many organizations and enjoyed helping others.
She is survived by two sons, James Todd (Colleen) Myers of New Castle and Timothy Mark (Sarah) Myers of Elkhart; grandchildren, Jacob Mark Myers of New Castle, Makenly (Alex) Chefalo of Fortville, Theodore James and Charlotte Anne Myers both of Elkart; a brother, John Clinton (B.J.) Boyer of Naples, FL; and two nephews, Scott and Paul Boyer.
She was preceded in death by her parents.
Services will be at 5:00 PM Wednesday, January 2, 2019 at Hinsey-Brown Funeral Service in New Castle with Pastor Bob Lines officiating. Visitation will be from 2-5 PM. Memorial contributions may be made to Henry County Hospice, 798 N 16th St., New Castle, IN 47362 or Henry County Community Foundation Cancer Society, PO Box 6006, New Castle, IN 47362. Condolences and memories of Mary Kay may be shared at www.hinsey-brown.com.