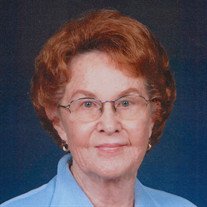 Mary Lee Edwards Pfenninger Buschmann, 91, died Wednesday, November 14, 2018 at Glen Oaks Health Campus in New Castle following a lengthy illness.
She was born August 13, 1927 in New Castle, the daughter of the late H. Ray and Susan (Morris) Edwards and the niece of Judge John H. Morris. Mary Lee graduated in 1945 from New Castle High School and attended the University of Maryland where she was initiated into Delta Delta Delta Sorority. She also attended Indiana University.
Active in the New Castle community, she was a member of First Presbyterian Church for over 60 years and a past president and over 60-year member of Chapter H of the PEO Sisterhood. Mary Lee was also a member of Agenda Literary Club, Delta Delta Delta Sorority, and a lifetime member of the Henry County Humane Society.
An avid animal lover, Mary Lee was a generous contributor to the local animal shelter as well as several other animal rights organizations. She learned to play bridge at the age of 13 and continued playing throughout her life. She enjoyed needlework and owned The Stitch in Time Shop in New Castle during the late 1970's. An excellent cook, she was also a gracious hostess. Mary Lee traveled throughout the world and spent many winters in her homes in Boynton Beach and Naples, FL.
She was preceded in death by her parents; her first husband, Paul Pfenninger; a brother, R. Morris (Shirley) Edwards; two stepsons, Mike and Peter Buschmann and her dear friends, the Sharp twins, Martha Clawson and Mary Wilson Pidgeon.
Survivors include her husband, Severin Buschmann of Indianapolis, whom she married August 23, 1992; two sons, Fred (Charlene) Pfenninger of Indianapolis and Steve (Lisa) Pfenninger of New Castle; four grandchildren, Lauren (David) Dragoni of Powell, Ohio, Jan (Joshua) Estelle of New Castle, Ryan (Rachael) Pfenninger of Indianapolis, and Jeffrey Pfenninger of Indianapolis; five great-grandchildren, Joe, Vincent, and Cecilia Dragoni of Powell, Ohio, Natalie Estelle of New Castle and Kate Pfenninger of Indianapolis; two nieces, Susan Saul and Cathy Hinshaw, both of New Castle; three step-children, Susan (David) Curry of Winnetka, IL, Nicholas (Denise) Buschmann of Carmel and Jim (Carolyn) Buschmann of Eureka, CA; and six step-grandchildren, Betsy (Gregory) Simms, Timothy Curry, Nick S. Buschmann, Olivia Jones, and Emma and Lily Buschmann.
There will be a time of gathering where the family will receive friends from 4:00 – 7:00 pm Wednesday, November 21, 2018 at Sproles Family Funeral Home. Cremation and burial will be held privately at a later date in South Mound Cemetery.
Memorial contributions may be made to the Henry County Community Foundation – www.henrycountycf.org – and directed to the Humane Society Endowment Fund and the Mary Lee Buschmann Named Fund.
You may send the family a personal condolence at www.sprolesfamilycares.com.