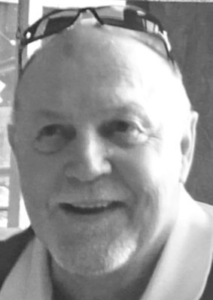 Mike Buggle, 67, of New Castle, IN passed away surrounded by family on Saturday, April 8, 2017.  He was born on February 8, 1950 in New Castle, son of the late Joe and JoAnn Buggle.
Mike was a graduate of New Castle Chrysler High School.  He was employed by Allegheny Ludlum for 32 years and Chrysler Corporation for 12 years.  He loved family vacations on Dale Hollow Lake, boating, golfing, pickleball and IU basketball.  He also enjoyed NASCAR, old movies, westerns, and storytelling. He loved thoroughbred horse racing and spent several years working with horses.  He was also a member of the New Castle Elks 484.
He is survived by his wife of 48 years, Karen, daughters, Stephanie (husband: Scott) Mead of Fishers, IN, Sarah Buggle of Peoria, AZ brothers, Bob (wife:Linda) Buggle of Bradenton, FL, Stacy (wife: Deb) Buggle of Ft. Collins, CO, nephew, Troy Buggle of Asheville, NC, niece,   Ahmi Buggle of Atlanta, GA, niece, Sadie Buggle, and nephew, Scout Buggle of Ft. Collins, CO.
The celebration of his life will be at Macer-Hall Funeral Home and Cremation Services on Thursday, April 13, 2017 at 1pm with visitation preceding from 11am-1pm, Mike Kirby officiating.
In lieu of flowers, donations can be made to Henry County Community Foundation, 700 S. Memorial Drive, New Castle, IN 47362, with envelopes available at the funeral home.
Click here to donate to the Class of 1968 Fund in memory of Mike Buggle.