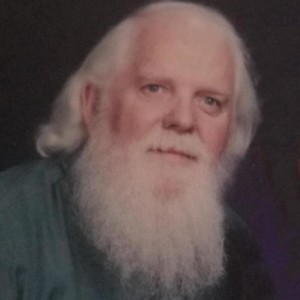 Orin Kenneth "Kenny" Pew, Jr., 83, of Spiceland passed away Sunday, April 12, 2020 at Stonebrooke Rehabilitation in New Castle. He was born May 26, 1936 in Marion County, Indiana to the late Orin K. and Henrietta (Shure) Pew.
He was a 1954 graduate of Spiceland High School and a 1973 graduate of Indiana University. Kenny retired from the New Castle Development Center in 1991 where he had worked as hospital administrator, retiring after 31 years of service. He was a veteran of the U.S. Air Force serving from 1954 until 1958. Kenny attended St. Rose Catholic Church in Knightstown and was a board member of the Mental Health Association. He was also a member of "SPATS" (Spiceland Preservation & Tourism Association) and was a volunteer and board member of Westminster Community Center. Kenny was also well known as Santa Claus for 30 years.
Survivors include a daughter, Kathy (Derald) Grimwood of Eugene, Oregon; grandchildren, Jenny (Justin) Proffer, Nathan Grimwood (Samantha Angoletta), Will Grimwood and Christopher Pew; great-grandchildren, Kamryn, Kolbi, Nathan, Natalie, Nolan, Theo, Rocky,Paul and Bowen; sister, Elizabeth "Betty" May (John) Obst of Indianapolis; a brother, Jack (Marilyn) Pew of Lewisville;
In addition to his parents he was preceded in death by his wife, Charlotte Pew; son, Kenneth Charles Pew; daughter, Kristi Pew; and granddaughter, Sarah Elizabeth Yuncker.
A celebration of Life with military rites will be held at a later date. Burial will follow in Glen Cove Cemetery in Knightstown. Funeral arrangements have been entrusted to Hinsey-Brown Funeral Service in New Castle. Memorial contributions may be given to Henry County Mental Health, c/o the Henry County Community Foundation or St. Mary's Catholic Church, 512 Perkins Street, Rushville, IN 46173. You may express condolences or share a memory of Kenny at  www.hinsey-brown.com.