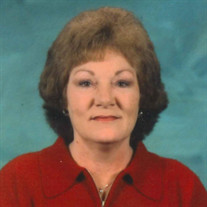 Patricia Ann "Tricia" Harding passed away June 15, 2018 surrounded by her family at Community North Hospital in Indianapolis, after a brief illness of cancer.
Tricia was born in New Castle, September 30, 1944, to Floyd and Neva (Norris) Harding. She attended New Castle schools and graduated Chrysler High School in 1962. After working several years after high school, Tricia enrolled at Ball State University to pursue an elementary teaching degree, graduating in 1970 and Masters Degree in 1979. She started her career at Broadview Elementary in Pompano Beach, Florida. To be closer to family, she returned to New Castle in 1975 and taught 3rd grade at Sunnyside Elementary until her retirement in 2003. She was a member of Alpha Delta Kappa teacher's sorority, Sunnyside girls' basketball coach, and official scorer for the Trojan Girls Varsity basketball team from 1975-1987. Outside of her family, her students and classroom were her first priority.
Tricia was a big fan of the New Castle Trojans, Cincinnati Reds, Indianapolis Colts, Pacers, and all college basketball. She enjoyed reading, casino trips, and feeding the hummingbirds at the lake in Canada. Although she never had children of her own, she spoiled all of her nieces and nephews.
Tricia is survived by her sister Juanita (Jack) Smith of New Palestine, sister Diane (Dan) Moore, of Indianapolis, niece Elizabeth Smith of Beech Grove, nephew Bradley (Debbie) White of New Castle, niece Angie (Jim) DeHoff of Bluffton, niece Heather (Fred) Burgess of Indianapolis, niece Heidi (Jamie) Sams of Noblesville, nephew Brent (Kelli) White of Noblesville, and niece Andrea (Stacey) Huber-Balogh of Naples, Florida. She is also survived by 10 great nieces and great nephews. She will be missed by friends, colleagues, and her many friends at Jackfish Lake in Ontario, Canada.
She was preceded in death by her parents, sister Peggy L. White, and brother-in-law Arthur R. White.
Services will be private at a later date, with burial in South Mound Cemetery.
Memorial contributions in memory of Miss Harding may be sent by mail or online to the Henry County Community Foundation, PO Box 6006, New Castle, IN 47362, for Henry County Retired Teachers/Reading Council Grand Fund, or the Ray and Peggy White Scholarship Fund.
Arrangements have been entrusted to Hinsey-Brown Funeral Service in New Castle. You may express condolences or share a memory of Tricia at www.hinsey-brown.com.
Click here to donate.