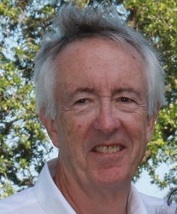 Richard A. (Dick) Riley, proud member of the New Castle High School Class of 1960, passed away on May 18, 2019 in Charlotte, NC at the age of 77.
Dick was born to Richard A. (Dick) Riley and Helen G. Riley on February 16, 1942 in Fall River, Massachusetts.   Dick lived in New Castle from 1946 through his graduation from New Castle High School in 1960.  He graduated with a degree in History and Political Science from Boston University in 1964.  He married Carolyn Haynes (New Castle High School Class of 1961) in 1970 who survives him.  Dick is also survived by his sister, Janet Riley Altenau, his sons Christopher Riley, Michael Riley and Joshua Riley, his daughter, Sarah Riley Headrick and his eight grandchildren.
Dick forged a successful career in the insurance industry culminating in his appointment to the position of President, Chief Executive Officer and Chairman of the Board of Aon Risk Services of the Americas. It is a point of pride for his family that he was well respected in his industry and known for his ethics and sound judgment.
More importantly, Dick loved and was loved by his wife, children and grandchildren.  He was especially enthusiastic in supporting all of them in their activities and ambitions.  He remained a devoted Cubs fan throughout his life and attended game 5 of the World Series in 2016.  In his endeavors, he never forgot his New Castle roots: visiting frequently, attending reunions and retelling stories from his glory days as a member of the Trojans basketball and baseball teams.
In memory of Dick, you may send contributions to the Dick and Carolyn Riley Fund within the Choose Henry Flex Fund for community grants, at the Henry County Community Foundation, PO Box 6006, New Castle, IN  47362 or donate online at www.henrycountycf.org Donations to this Fund are currently being matched 2:1.
Cool as Ice…Strong as Whiskey…We're the Class of 1960!