Richard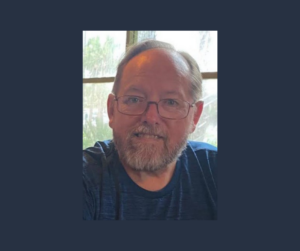 M. Craig, 67, of Cadiz passed away Wednesday, June 30, 2021 at St. Vincent Heart Center in Indianapolis. He was born March 28, 1954 in Anderson, Indiana, a son of the late Claud O. and Barbara L. (Maddy) Craig, Jr.
A 1972 graduate of Shenandoah High School, Rick was employed for 25 years at Brooks Foods in Mt. Summit and 24 years at INTAT Precision in Rushville, where he was a machine technician. He also served as financial secretary of the UAW there. He was Past Master of the Sulphur Springs Masonic Lodge #348. His greatest accomplishment in life was being a Christian for over 40 years, most recently attending First Baptist Church in New Castle. He enjoyed bowling, golf and in his younger years enjoyed racing stock cars at Mt. Lawn and Anderson Speedway. His biggest joy and passion was attending his grandkids sporting events. Richard was an unselfish, hard-working man who acquired the nickname of "Cameraman" from his grandchildren because he filmed all their sporting events.
Survivors include his wife of 47 years, Linda Rains Craig of Cadiz; daughter, Lori Craig (Joey) McDaniel of New Castle; daughter-in-law, Melia Craig of Middletown; grandchildren, Clay (fiancé, Kierstyn Cochran) McDaniel, Cole McDaniel, Katie & Ryan Craig; a sister, Diana Craig (Jerry) Waggoner of Reelsville, IN; two brothers, Randy (Kathy) Craig of New Castle and Robert (Tammy) Craig of Peru, IN ; sister-in-law Doris (Jim) Thompson of New Castle and brother-in-law, David (Jane) Rains of Spring, Texas; several nieces and nephews.
In addition to his parents, he was preceded in death by his son, Steve Craig; brother and sister in law, Roger & Joyce Rains; his mother-in-law and father-in-law, James and Elma Rains.
Services will be 1:00 p.m. Saturday, July 3, 2021 at Hinsey-Brown Funeral Service in New Castle with Pastor Jerry Ingalls officiating. Burial will follow in Miller Cemetery in Middletown. Visitation will be from 11:00 a.m. until time of services Saturday at the funeral home. Memorial contributions may be given to the Henry County Community Foundation, TASC Grant Program, 700 South Memorial Drive, New Castle, IN 47362. You may express condolences or share a memory of Richard at www.hinsey-brown.com.