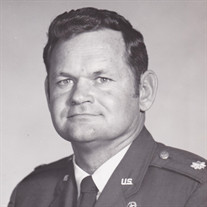 On February 23rd, 2018 Robert Jerrold (Jerry) Ellis, 86, passed away peacefully, surrounded by his family in San Jose, California. He was the son of the late Mike and Helen (Logan) Ellis.
From his birth in New Castle, Indiana, January 23, 1932 until his passing, Jerry strived to be his best while ensuring those around him were taken care of. He was a loving, generous, funny and driven person who touched many lives.
Jerry had a long life of great achievements in sports, the military and his personal life. He was an exceptional person, providing guidance and love to anyone he came in contact with. Growing up, he played every sport offered at New Castle High School and was proud to be a Trojan. He excelled in basketball, football, track and baseball and was awarded a total of 16 Varsity letters for four years in each sport. He was inducted into the Indiana Basketball Hall of Fame in 2004 for this accomplishment and still holds the record. His first induction was in 1975 for the Silver Anniversary Team; he was a member of the 1950 Indiana All Star Team. Jerry's high school football career was also lined with awards; he was Indiana's High School leading scorer in the '49-'50 season and a starter for all four years.
Indiana University granted him a joint basketball/football scholarship. He played both sports in his freshman year, but decided to focus on football and was a varsity starter for the remainder of his tenure at IU. In addition to being captain of the team in his senior year, he was also the recipient of the L. G. Balfour Award for "bringing honor and distinction to Indiana University Football". He joined Sigma Chi fraternity and was friends with many of his brothers throughout his life. Not surprisingly, he was offered a professional football career, but chose to go into the Air Force instead. Jerry did continue his love of sports once in the Air Force and played on the inter services athletics teams.
Jerry entered the Air Force as 2nd Lieutenant. He dedicated his entire career to the service, starting in 1954 and retiring in 1981 at the rank of Colonel. In the Air Force, he continued to excel. In his early years, he was the General's pilot and flew many missions to retrieve test missiles launched from Vandenberg AFB. He flew 400+ combat missions in the Vietnam war and was awarded over 10 medals for his gallantry and bravery in action. A few of these include: The Silver Star, Distinguished Flying Cross, Bronze star, 16 Combat Air Medals, Vietnamese Cross of Gallantry and the Legion of Merit. His Air Force career took him all around the world. In 1972 he was stationed in Jakarta, Indonesia as a Defense Liaison lead for the US and Indonesian Air Force. He was so well respected that he was offered a second Jakarta tour in 1978.
After retirement, Jerry didn't slow down. He worked with his wife, Peggy as owner and operator of Peggy's Place, a private retail business in Corpus Christi, TX. Jerry moved to California to be closer to his children. He chose Lompoc to be near Vandenberg AFB and his sister-in-law, Maxine Sudden. While in Lompoc, he volunteered at La Purisima Mission. He quickly moved from being a docent to portraying Father Mariano Payeras, the lead of the mission. He loved teaching 4th and 5th graders from around the state. He was thrilled to see the spark in their eyes as he spoke of the history. As the Father, he participated in many events at the mission and marched in the annual Lompoc Valley Flower Festival parade.
Jerry was a phenomenal person, friend, father, uncle and hero. He will continue to be a hero in many of our minds and challenge us to be a better version of ourselves.
He is survived by his daughter, Vicki Ellis and a son Mike Ellis, both of San Jose, CA. Jerry also has a large circle of family and friends in the New Castle Area. In addition to his parents, he is preceded in death by his wife Peggy (Chatterton) Ellis and his sister, Pattie (Ellis) Moore.
We will celebrate Jerry's life at Hinsey-Brown Funeral Service, 3406 Memorial Drive, New Castle, Indiana on Saturday, April 28th at 2:00 pm. He will be revered with full Military Funeral Honors. A small reception will follow the celebration. Jerry will be buried by his wife at Fort Sam Houston National Cemetery, San Antonio, Texas on May 4th at 11:30 am. In lieu of flowers, donations may be made to Class of 1950 Scholarship Fund c/o Henry County Community Foundation or the Indiana Basketball Hall of Fame. You may express condolences or share a memory of Jerry at www.hinsey-brown.com.