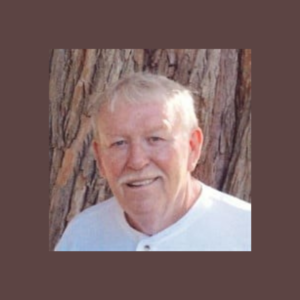 Robert Raymond Hawkins, 78 of Middletown passed on to his heavenly Father on Monday, August 21, 2023. He was born on January 10, 1945 in Anderson to the late Kenneth and June (Brown) Hawkins.
Bob was a 1963 graduate of Saint Mary's Catholic High School. He was a veteran of the U.S. Army, Military Police Corps. Bob was employed with General Motors as a Tool and Die Maker and retired after 37 years of employment. He loved racquetball, fishing, gardening and woodworking. Bob enjoyed spending time with his family and friends as well as attending church.
Bob is survived by 3 sons, Rob S. Hawkins of Anderson, Troy D. Hawkins of Markleville and Bret D. Hawkins of Anderson; step daughter, Chris Stinnett of Anderson; 2 step sons, Brian Hartley of Middletown and Rob (Christina) Prewett of Anderson; grandchildren, Scott (Brittany) Hawkins, Anthony Hawkins, Heather (Brian Cook) Hawkins, Dustin Hawkins, Austin Hawkins, Hunter Stinnett, Savannah and Montannah Prewett, Angela Smith, and Mady Hicks; sister, Judy Gulley of Indianapolis; 2 life-long friends, Duane Bentley and Robert Landis; several nieces and nephews.
In addition to his parents, he is preceded in death by his wife, Theresa Hawkins and sister, Sandra Kleyla.
Services will be held at 1:00pm Tuesday, August 29, 2023 at Ballard and Sons Funeral Home in Middletown. Burial will follow in Mechanicsburg Cemetery. Visitation will be from 11:00am until the time of service on Tuesday. Due to Bob's love for fishing, memorial contributions may be given to the Steve Jones "Kids Fishing For Life" fund c/o Henry County Community Foundation at 700 South Memorial Drive, New Castle IN 47362. This youth fishing derby is held annually at Summit Lake State Park in Mount Summit, Indiana.
You may express condolences or share a memory of Bob at www.ballardandsons.com
To plant trees in memory, please visit the Sympathy Store.
Obituary published on Legacy.com by Ballard and Sons Funeral Home and Cremation Services – Middletown on Aug. 25, 2023.