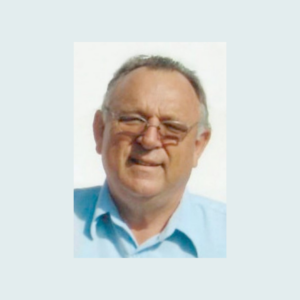 Ronald Dean Martin, 73, of New Castle, passed away unexpectedly Monday, February 21, 2022, while in Florida. He was born May 30, 1948, in New Castle, a son of the late Roland and Dorothy (Stover) Martin.
A 1967 graduate of Markleville High School, Ron retired from the Guide Lamp Division of GM in Anderson following over 32 years of service. He and his wife, Barbara, also enjoyed farming. They were married at Foursquare Gospel Church on March 14, 1971. He had also attended Greensboro Church of the Nazarene, and he and Barbara served as youth leaders at Westview Church of the Nazarene. An avid fisherman, Ron, and Barbara wintered in Florida for the past 12 years. He also loved traveling and riding his Harley Davidson.
He leaves to cherish his memory, his wife of over 50 years, Barbara Martin of New Castle; two sons, Jon Martin of New Castle and Andy Martin of New Castle; two grandchildren, Alan Martin and Kaylee Martin, both of Copperas Cove, TX; five sisters, Thelma Teeters of Lapel, Dixie Shaffer of Markleville, Beverly (Charles) Vaughn of New Castle, Pat (Merrill) Schuyler of Ft. Myers, FL, and Vickie Wise of WA; several nieces and nephews.
In addition to his parents, he was preceded in death by a brother, Bill Martin, and two sisters, Debbie Martin and Sue Bilbrey.
Visitation will be from 4-8 p.m., Sunday, February 27, 2022, at Hinsey-Brown Funeral Service in New Castle. Funeral services will be at 11:00 a.m., Monday, February 28, 2022, at the funeral home with Rev. Marlon Fanning officiating. Burial will follow in South Mound Cemetery West Lawn Addition.
Memorial contributions may be given to the Henry County Heart Association, c/o Henry County Community Foundation, 700 S. Memorial Dr., New Castle, IN 47362, or at www.henrycountycf.org.
You may share condolences and memories of Ron at www.hinsey-brown.com.