Rose "Rosie" Ellen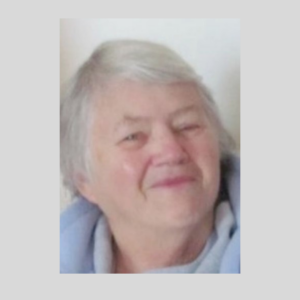 Catron, 84, of New Castle passed away on the morning of Thursday, July 8, 2021 at The Waters of New Castle.
She was born on April 5, 1937 in New Castle, a daughter of the late Dillard and Trilby (Ingram) Reno.
Rosie met the love of her life, Olin Catron, at the roller skating rink and they were later married on November 12, 1955. They went everywhere together and worked alongside each other for many years at Meeks Florist and later their own florist, Four Seasons. Rosie was very dedicated to raising her boys and often drove Brad, Brian and all their friends to sports, Cub Scout events and other activities. Rosie also worked as Teachers Aide at Sunnyside Elementary for many years. She was an avid racing fan, especially Nascar and Tony Stewart. Rosie loved being a grandma and spoiled her grandchildren every chance she could. She also enjoyed family cookouts, sweet treats, Jacks Donuts, Elvis music, animals and her great-grandpups, Dozer and Indy.
Those left to cherish her memory include her son, Brian (Brenda) Catron; daughter-in-law, Cindy Catron; grandchildren, Tyson Catron (Ashtyn Nunn), Whitney (Chase) Criswell, Ashley Catron (Mike Hays) and Aaron Catron (Sienna Rozecki); a great-grandson, Grayson Catron and soon to be great-granddaughter, Ellie Criswell; nieces, Jennifer Austin, Tina Austin and Nancy Erhart; a brother-in-law, Melvin Austin and numerous cousins.
In addition to her parents, she was preceded in death by her husband, Olin Catron; a son, Bradley Catron; a sister, Phyllis Austin and infant brother, Dallas Reno.
In lieu of flowers, memorial contributions may be made to the Henry County Community Foundation for the Chief Brad Catron Memorial Fund.
Funeral services will be held at 2:00 pm, Monday, July 19, 2021 at Sproles family Funeral Home with Pastor Paul Davis officiating. Burial will follow at South Mound Cemetery. Friends may call from 12 – 2 pm prior to the service at the funeral home.
You may send the family a personal condolence online at www.sprolesfamilycares.com.
The Sproles family and staff are honored to serve the family of Rosie Catron.