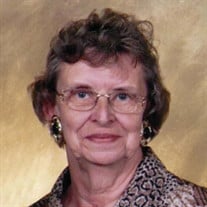 Sally J. Howard, 87, of New Castle, passed away on the evening of Saturday, June 10, 2023 peacefully at home with her children by her side.
She was born on July 10, 1935, in Salem, Ohio, a daughter of the late J. Russell and Erma (Williams) Moore.
Sally was a 1953 graduate of Salem High School. She attended Albion College in Michigan and earned a Bachelor of Arts in Elementary Education from Ohio University where she was a member of the Alpha Xi Delta Sorority. She taught Kindergarten while living in Ohio. Sally met Robert Wm Howard when they were counselors at Camp Fitch in Pennsylvania. They married on July 2, 1960 and enjoyed 50 years of marriage until his death in 2011. Sally was a member of the First Presbyterian Church in New Castle for over 50 years where she was active and served in many capacities.
For many years, Sally worked at McShirley Shoes and Joy Shoes and then was a substitute teacher in New Castle Schools and Tri Elementary for 4th grade and under. Sally and her husband, Bob, were tireless volunteers at the White Estates pool and that continued until her passing. She was a member of the Elks Lodge where she enjoyed playing bridge. Sally volunteered with the Henry County Community Foundation Scholarships and served on the REMC Foundation Board. Sally saved and collected all sorts of items for Riley Elementary School fundraisers over the years and volunteered each fall for the Back-to-School Backpack giveaway. Sally was an avid reader, a race car fan, and loved the arts, theater, and musicals.
Those left to cherish Sally's memory include her two children, Jim (Julia) Howard of New Castle and Debbie (Jeff) Schroeder of Oklahoma; four grandchildren, Jason (Christina) Howard of Cambridge City, Laura (Adam) James of Muncie, Ryan (Allie) Schroeder of Hawaii, and Dillon Schroeder of Texas; a great-grandson, Ellis Howard; a sister, Betsy Foltz of Florida, and several nieces and nephews.
In addition to her parents, Sally was preceded in death by her husband, Robert Wm Howard in 2011 and by a brother-in-law, George Foltz.
Funeral services will be held at 1:00 pm Tuesday, June 20, 2023 at Sproles Family Funeral Home with Reverend Katherine Rieder officiating. Private graveside services will follow.
Friends may call from 5-8 pm on Monday at the funeral home.
In lieu of flowers, memorial contributions may be offered to the Robert and Sally Howard Endowment Fund through the Henry County Community Foundation by Clicking Here or to the White Estates Pool Fund with envelopes available at the funeral home. You may offer the family a personal condolence at www.sprolesfamilycares.com.
The Sproles family and staff are honored to serve the family of Sally Howard.
To send flowers or a memorial gift to the family of Sally J. Howard please visit our Sympathy Store.