Sarah "Sally" F. Perry, 76, of New Castle passed away Wednesday, September 11, 2019 at her residence. She was born February 16, 1943 in New Castle, Indiana to the late Thomas and Florence (Circle) Lawter.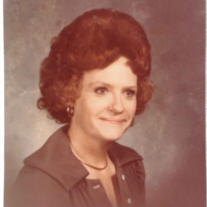 She retired from Credit Thrift Loan Company in New Castle as well as New Castle Healthcare Center. Sarah was a member of Sunny Homemakers Home Ec. Club, formerly of New Castle, Muncie BPW and Chief Muncie VIP's ABWA. She was a member of Mt. Pleasant United Brethren Church where she served as song leader and Church Board secretary. She enjoyed reading, quilting, sewing, singing and in her younger years, horseback riding.
She is survived  by her husband, James Perry of New Castle whom she married May 24, 1959; three daughters, Laura Lynn Perry of New Castle, Leah Pope of New Castle and Lana (Jeff) Ingram of Dayton, Texas; one son, Tom (Michelle) Perry of Elkhart; several grandchildren and great grandchildren; sister, Nancy Lawter of New Castle; and several nieces & nephews.
In addition to her parents she was preceded in death by her daughter, Linda Joy Perry; an infant son, James Michael Perry and two brothers, James Allen Lawter and Michael Everett Lawter.
Services will be 10:00 a.m. Saturday, September 14, 2019 at Mt. Pleasant Church of the Brethren with Pastor Paul Baty officiating. Burial will follow in Brick Cemetery. Friends may call from 4-8 p.m. Friday, September 13, 2019 at Hinsey-Brown Funeral Service in New Castle. Memorial contributions may be given to the Henry County Cancer Society, c/o Henry County Community Foundation, 700 South Memorial Drive, New Castle, IN 47362. You may express condolences or share a memory of Sarah at www.hinsey-brown.com.