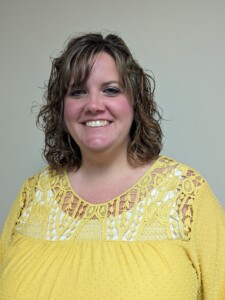 Being raised in Spiceland, I've been a lifelong resident of Henry County. While attending Tri High School, I enthusiastically participated in speech, drama, and academic competitions, nurturing my love for communication and community involvement.
My educational journey led me to Ball State University, where I earned a degree in Communication Studies, focusing on Organizational Communication. Upon completing my degree, I returned to New Castle, where I dove headfirst into our community, working at Kings Title & Abstract.
In 2007, I met my husband while we were both attending a church in Muncie, and we've been happily married ever since. Our family is blessed with two wonderful daughters, Abby and Leah, who attend South Henry and New Castle Community Schools.
Throughout my career, I've had the privilege of working for local small businesses, notably Goodwin Bros Auto and Pro Green Maintenance Group. These experiences allowed me to meet countless remarkable individuals in our community.
At Grace Baptist Church, I find fulfillment in actively participating in multiple outreach projects that benefit our community each year. I also teach Children's Church and am part of our Choir and Special Music.
I am incredibly excited about the opportunity to take on a role within the Henry County Community Foundation, as it allows me to be even more engaged in our community and make a positive impact. I eagerly look forward to meeting new people and reconnecting with familiar faces from previous roles.
Being a part of something greater and helping our community thrive brings me immense joy.
Fun Fact: I have a passion for baking and love the cinematic masterpiece, The Wizard of Oz. In fact, I'm a proud owner of an autographed lollipop from one of the members of the Lollipop Guild.