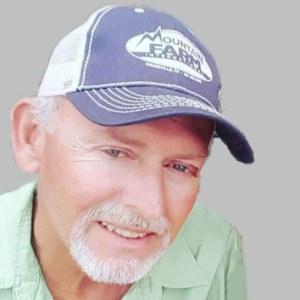 Stephen G. "Steve" Jones, 70, of New Castle, entered into the arms of his creator after a hard day's work, doing what he enjoyed on Monday, March 9, 2020. He was born September 1, 1949 in New Castle, a son of the late Willard and Wilma (Fannin) Jones Laird.
Steve was a 1967 graduate of Lake Central High School in St. John, Indiana. He was a former real estate broker for his father at Jones Realty in New Castle and retired from Chrysler Corp. in New Castle following 34 years of employment, where he was also a member of the UAW Local #371. He attended the Sovereign Grace Church in New Castle and enjoyed watching sports and fishing shows.
An avid outdoorsman, Steve enjoyed camping and loved fishing. A former member of bass fishing clubs, most recently the USA Bass Club, he competed in many bass fishing tournaments, many of which he won. He most recently participated in the UAW Retiree's Bass Fishing weekly tournaments. He enjoyed teaching his grandchildren how to fish as well as daily life skills that would help them throughout life. He also enjoyed bird watching, star gazing, and having coffee with his friends. He was his family's rock; their steady in all times and situations. He was a simple man who loved all things nature, but most of all, loved his family; and his dog, Beau.
He leaves to cherish his memory, his wife, Wanda (Dishman) Jones of New Castle, whom he married on February 15, 1985, daughters, April (Colin) Forrest of Greenfield, Erica Jones of New Castle, Ashley (Rob) Denton of Morris, MN; his son, Shane (Stacey) Jones of New Castle; grandchildren, Levi (Megan) Cooley, Denver (Micayla) Cooley, Tristen Forrest, Mersadeez Hendricks, Kameron Forrest, Saphyra Hendricks, Brooklynn Jones, Wallace Denton, Bella Jones, and Boone Denton; a great granddaughter, Estelle Cooley; a sister, Jennifer (Donnie) Sweigart of New Castle; two brothers, Mike Jones of New Castle and Tony (Lisa) Jones of Mustang, OK; a special brother in law, Clarence Poor and lifelong friend, Bobby Branham; many special nieces, nephews, brothers and sisters-inlaws, and a host of friends whom he loved dearly.
In addition to his parents, he was preceded in death by his grandparents, Mom and Pop Fannin; his stepfather, Max Laird; a brother, Chris Jones; sister-in-law, Janet Jones; and his father in law, Felix Dishman.
Services will be at 2:00 p.m., Saturday, March 14, 2020 at Hinsey-Brown Funeral Service in New Castle with Pastor Bruce Crabtree officiating. Visitation will be from 3-8 p.m. Friday, March 13, 2020 at the funeral home. Private burial services will take place at the convenience of the family. In lieu of flowers, memorial contributions may be given to the Steve Jones "Kids Fishing for Life" Fund, c/o Henry County Community Foundation, 700 S. Memorial Drive, New Castle, IN, 47362. You may share a condolence or memory of Steve at www.hinsey-brown.com.