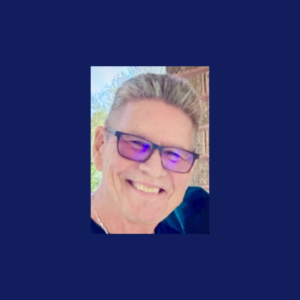 Steve Schetgen went to be with his beloved wife on Friday, September 29 after a brief courageous battle with Leukemia. He was born October 21, 1952, at Camp Lejeune in Jacksonville, North Carolina to James Schetgen and Doris (Davis) Schetgen.
He worked at Allegheny for 31 years, and he spent the last 18 years at the Henry County YMCA as a personal trainer. He was an avid reader and enjoyed writing short stories and poetry. He loved helping people and committed himself to empowering those around him with strength and humor.
He is survived by his Father, sister Jan (Brent) Benematti, children Michael Aaron (Lorri) Schetgen, Matt Schetgen, Ashley (Tyron) Rainer, Charissa (Casey) Robinson; grandchildren Rachelle, Tyler, Ashton, Dylan, Rees, Alyssa, Stevie, Bekkam, Benjamin and 3 great-grandsons.
He is preceded in death by his mother, Doris, and wife, Beverly (Stephens) Schetgen.
A visitation and time of gathering will be from 5-7 p.m. Thursday, October 5 2023 at Hinsey-Brown Funeral Service in New Castle. Memorial contributions may be made to the Henry County Cancer Society c/o Henry County Community Foundation, 700 S. Memorial Drive New Castle, IN 47362. You may express condolences or share a memory of Steve at  www.hinsey -brown.com.