Life can be isolating for parents who are raising children with differing and complicated needs. It's vital to find connection and community.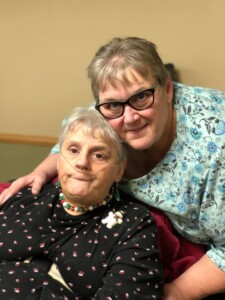 For Cindy Brooks, that connection can be found in the Cerebral Palsy of Henry County group. Cindy has been a member since her daughter, Hannah, was 4 years old – about 26 years ago. In this group, active members can share about what works, what doesn't work, good therapy options, quality equipment, and so much more. Since 1977, it's been growing while raising funds to help take care of the needs of each member.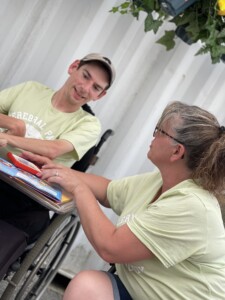 Raising a daughter with cerebral palsy, Cindy has seen the difficulties of attaining insurance coverage for necessities. Thanks to Cerebral Palsy of Henry County, Cindy's family had help with new bathroom renovations, a van lift, maintenance on the van, and travel wheelchairs. She shared, "I'm very thankful for what they do for their members. I have been president for just over a year, and things are coming along great."
At this time, the main fundraiser that CP of HC puts on each year is the sale of memorial flowers during the month of May. This fundraiser does so much to provide for the needs of members. They are located at the New Castle Plaza parking lot on State Road 3 during May. Funding from this sale allows the group to help members when they need it.
Operating entirely with fundraising efforts, CP of HC was excited to receive a technology grant from the Henry County Community Foundation in 2022. "We used it to purchase a phone for the organization. We were able to establish a permanent number. We plan to use the phone during our flower sales to take debit card payments. Additionally, we were able to purchase a laptop. With that, we can handle our accounting, advertising, and pictures for the organization. The streamlining made possible through this will be so beneficial for our meetings during fundraising time. It also allows us to keep better track of our members and their information," explained Cindy.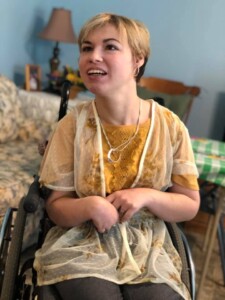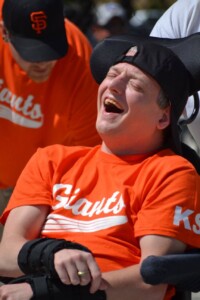 There are so many ways to give to the Foundation. And each way can have a long–lasting reach in the community. The grant given to Cerebral Palsy of Henry County was made possible through the Charles and Phyllis States Endowment Fund. When donors started this fund nearly 20 years ago, they had no way of knowing exactly what the fund would do in Henry County. But they gave in confidence with the understanding that this gift would continually make a difference for years and years to come.
Thanks to donors like the States, groups like Cerebral Palsy of Henry County, can receive a needed boost to help build momentum and operate at a stronger level, equipping them to continue helping members find connection and assistance.